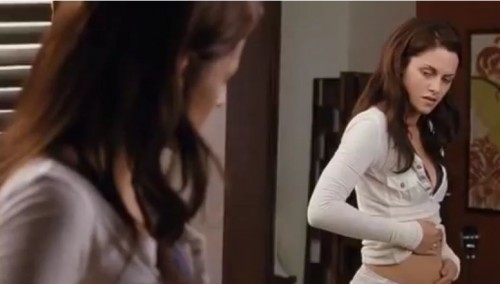 The trailer for the fourth and final movie in the Twilight saga has finally been released. The filmmakers are taking a page from Harry Potter by splitting the movie into two parts. The first part of the movie will be released in theaters on November 18, 2011 and the second part of the movie will be theatrically released on November 16, 2012.
Part I of Breaking Dawn will focus on the life of Edward and Bella on their wedding day, their honeymoon, and Bella giving birth to her daughter Renesmee. The second half will focus on her being turned into a vampire. The movie will also include their fight, along with the Cullens and their allies, against the Volturi Clans who believe that the half-vampire baby is an immortal child that poses a threat to the existence of the vampire world. You can watch the trailer to the first half of the final movie below.
What People Are Saying On Facebook...
comments