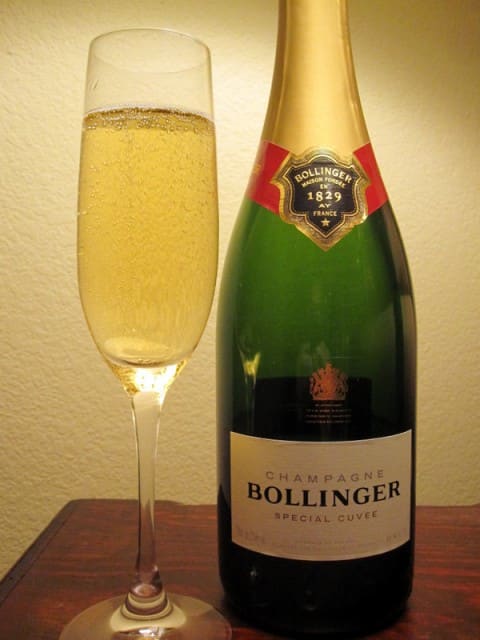 Bollinger is a really popular brand of Champagne that has a history dating back to the 1585.  So what has changed since then?  Well this brand has grown tremendously since the expansion under Lily Bollinger in 1918, and then again when Claude d'Hautefeuille decided to take the brand international.
Other than that, enjoy the images, video and be sure to leave your thoughts or taste results below in the comments section.
Signed, Rick Jeffries
Don't Forget To Read How To 'Pop Champagne' Properly and Safely
Check out some more pictures below of Bollinger Champagne:
WATCH:  James Bond and Gunner Schäfer rockin' Bollinger Champagne:

More information on Bollinger From Wikipedia
Bollinger  is a Champagne house, a producer of sparkling wines from the Champagne region of France. They produce several labels of Champagne under the Bollinger name, including the vintage Vieille Vignes Françaises, Grand Année and R.D. as well as the non-vintage Special Cuvée. Founded in 1829 in Aÿ by Hennequin de Villermont, Paul Renaudin and Jacques Bollinger the house continues to be run by members of the Bollinger family. In Britain Bollinger Champagnes are affectionately known as "Bolly".