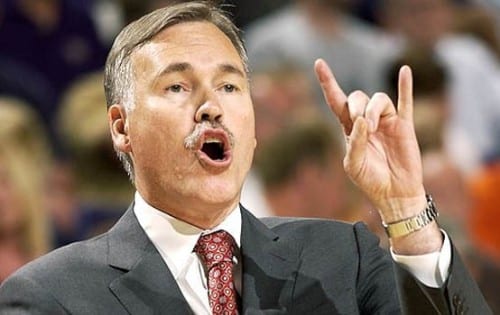 In a move that surprised everyone, New York Knicks head coach Mike D'Antoni resigned from the team on Wednesday morning. Many people believe coach Mike resigned because of his rocky relationship with his star player Carmelo Anthony, and the lack of the wins. Interim general manager Glen Grunwald said "It wasn't just Carmelo. I think it was our whole team not playing up to where we thought they could be and I know Mike was as frustrated as anyone about that and that's what led him to that decision, that maybe there needs to be a new approach and look at it."
For now, Assistant Mike Woodson will assume the head coaching duties until the front office can find someone else to lead the team. Woodson led the Knicks to a 121-79 victory over the Portland Trail Blazers at Madison Square Garden on Wednesday night. Rumors are circulating that the Knicks will try and get Phil Jackson himself to coach the infamous team, but for now that's all speculation.
What People Are Saying On Facebook...
comments