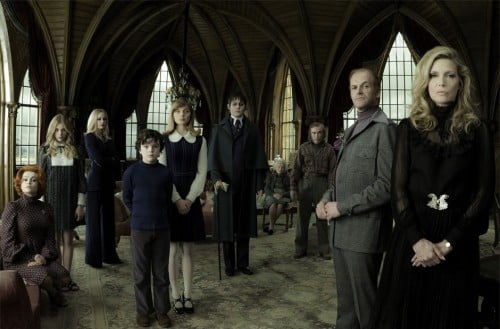 Today we finally got to see the trailer to the new Tim Burton remake of Dark Shadows, which has a star studded super star cast. The movie stars Johnny Depp, Michelle Pfeiffer, Helena Bonham Carter, Jackie Earle Haley, Jonny Lee Miller, Eva Green, Chloe Moretz, Bella Heathcote, Thomas McDonell, Gulliver McGrath and many more. The movie is A gothic-horror tale centering on the life of vampire Barnabas Collins and his run-ins with various monsters, witches, werewolves and ghosts.
Dark Shadows Movie will hit theaters May 11th, 2012. Check out the hot new trailer below.

What People Are Saying On Facebook...
comments