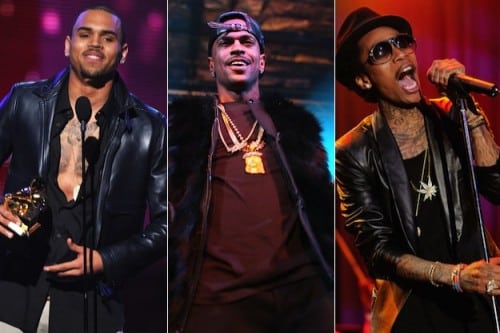 Chris Brown hooks up with long time collaborators Big Sean & Wiz Khalifa to drop a new techno infused song called "Till I Die." Chris jumps on the track and shows off his rapping skills, spitting about growing up in VA and pushing Benzos on 26′s. D-town player Big Sean spits about the good life, putting one in the air, and racking up the paper. Taylor Gang boss Wiz Khalifa comes through last and spits about all the pund he's smoking, as well as his fast car, which starts at the push of a button. Check out his dope new track and let us know what you think in the comment section below.
Signed, Isidori Mtabo

What People Are Saying On Facebook...
comments