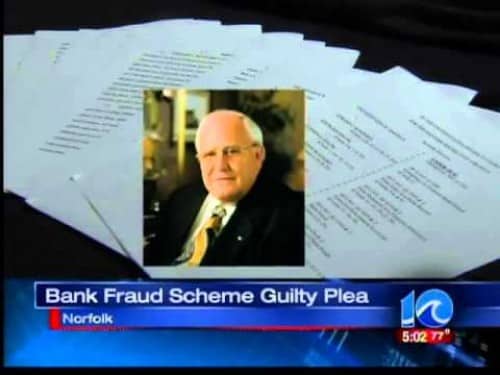 A southeast Virginia developer and restaurateur by the name of Thomas Arney is facing up to 20 years in prison after pleading guilty to federal bank fraud charges.
Thomas Arney, of Chesapeake, entered a guilty plea in U.S. District Court in Norfolk on Friday for his part in a shady move straight out of the movies that led to the collapse of Bank of the Commonwealth.
The 56-year-old entrepreneur admitted that he teamed up with bank executives to defraud Bank of the Commonwealth of $15 million in loans.
Much of that money was lost and contributed to more than $150 million in losses that caused the bank to fail in 2011.
Arney was indicted in July along with four former Bank of the Commonwealth executives on charges that they conspired to commit bank fraud.
Sentencing has been set for Dec. 3.
Signed, Isidori Mtabo