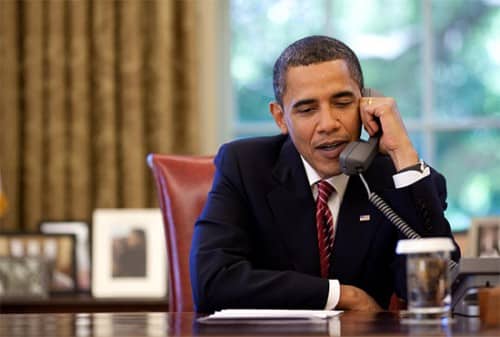 President Barack Obama declared a state of emergency in Louisiana on Monday as the state prepared for Tropical Storm Isaac to make landfall.
The White House reported that Obama informed Louisiana Gov. Bobby Jindal of the emergency declaration via phone. The emergency declaration makes federal support available to the state in order to save lives, protect public health and safety and preserve property in coastal areas.
Jindal, a member of the Republican party, wrote a letter to the Obama administration on Monday stating that the emergency declaration fell short of the help he was requesting.
"We appreciate your response to our request and your approval," Jindal wrote. "However, the state's original request for federal assistance …. included a request for reimbursement for all emergency protective measures. The federal declaration of emergency only provides for direct federal assistance."
"The speed with which this threat developed "has necessitated extraordinary emergency protective measures at the state and local government level," he said, adding that the state has already spent about $8 million on a variety of "emergency protective measures."
The White House did not respond immediately to requests for comment on Jindal's letter.
Signed, Isidori Mtabo