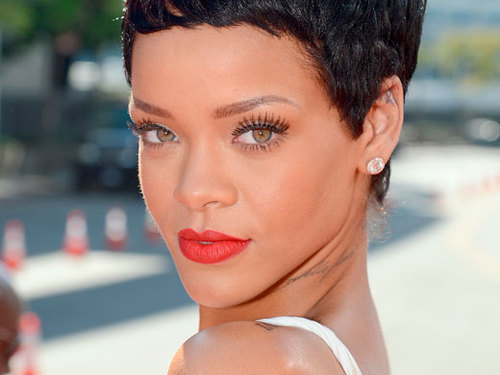 Rihanna is back at it again! She is set to launch her 7th studio album entitled Unapologetic, on November 19!
Rihanna announced her album just five weeks before its launch on Twitter October 11th. She also shared the albums cover, a topless pic of the artist showing off her new Isis tattoo, with words such as "Victory" and "Faith" going across her body.
This Rihanna rain is not letting up anytime soon. Along with the album, Rihanna is doing a Diamonds World Tour, featuring her new single "Diamonds". The new single has a different sound as the artist plays around with her voice. She gives us a more international sound and moves farther away from her original pop sound. Hope you all have your umbrellas.