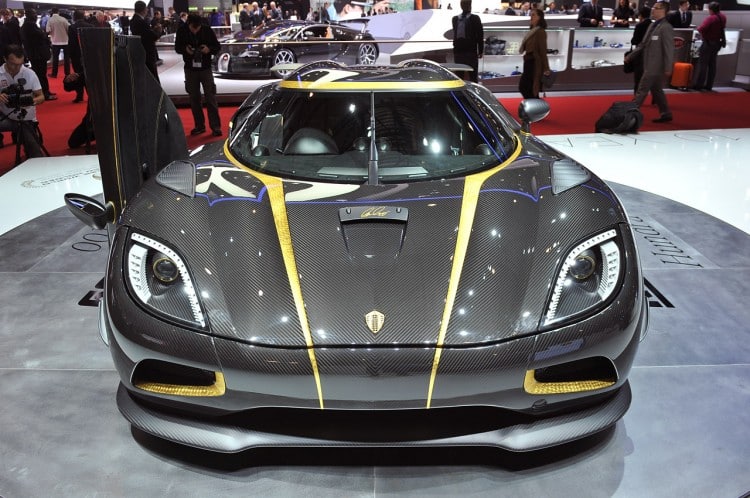 Koenigsegg took the 2013 Geneva Motor Show by storm when they introduced a special edition of their Agera S car model that also celebrated an important milestone in the company's history. Swedish supercar manufacturer Koenigsegg has built and delivered 100 units in the past ten years, and to celebrate this epic milestone, designers created a special edition of the car called the Agera S Hundra, which is Swedish for one hundred.
While the standard Agera S comes with a twin-turbo 5.0-liter V8 engine pushing 1,040 horsepower, carbon fiber wheels that weigh a lightweight 14.5 pounds and a total dry weight of 2,821 pounds thanks to it's full carbon fiber shell, the Hundra is even more impressive.
The one-off Agera S Hundra features hand-laid 24-karat gold leaf along the carbon fiber body. A good bit of the car gets the covered in precious metal as well, including the rear deck struts, the exhaust pipes, and the coil springs as well. How much will it cost to see this beauty in your garage? Only $1.6 million. Who says money can't buy happiness.
I.M.