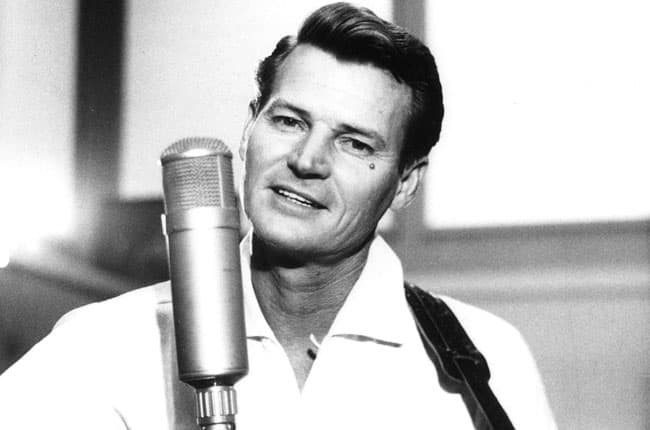 Famed Country singer-songwriter Claude King, one of the original members of the Louisiana Hayride group who gained fame for his 1962 hit "Wolverton Mountain," has passed away at the age of 90. Duane King, Claude oldest son, said his father was found in bed early Thursday morning at his home in Shreveport unresponsive.
Just last month, King had celebrated his 90th birthday and 67th wedding anniversary to his wife, Barbara. King was one of the first members of the Louisiana Hayride, the Saturday-night show where Elvis Presley got his start in music before going on to be a worldwide sensation. The show helped bring country and western music to the forefront of American entertainment and helped spread the word about genres such as hillbilly, Western swing, jazz, blues and gospel.
"Claude was a legend in the Louisiana music industry, one of the greatest songwriters, and a wonderful friend," said Maggie Warwick, owner of the Louisiana Hayride trademark and the production company, Louisiana Hayride Co. "Claude and Tillman Franks were on the Hayride from the very beginning."
King is perhaps best known for his "Wolverton Mountain" hit, which told the story of mountain man Clifton Clowers, who guarded his daughter from suitors.
"He had a gift for melody and lyrics that was very definable," Warwick said. "The range and melody and the feeling that goes with his songs, when you hear it, it's very unique and identifiable with Claude King. He had a personal style that was all his own."
I.M.