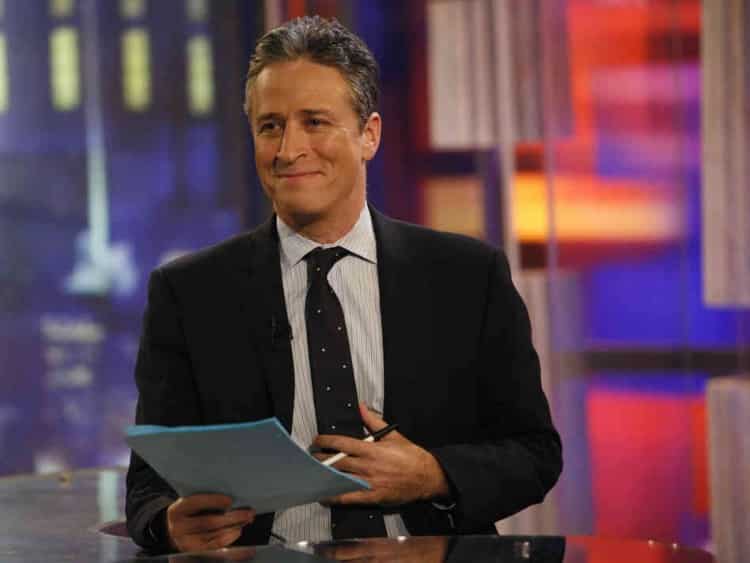 Infamous comedian and anchor Jon Stewart will be taking a long break from "The Daily Show" in the summer time in order to direct his first feature film, according to Deadline. John Oliver will take over as host of the hilarious nightly news show while Stewart is gone.
Stewart will be away from the show for 12 weeks this summer, and Oliver will be there to fill in for him for eight of those weeks. Stewart will step behind the camera to direct an adaptation of the memoir Then They Came For Me: A Family's Story Of Love, Captivity And Survival. He also wrote the screenplay to the movie, now called "Rosewater," which is a true story based on the life of Maziar Bahari, a journalist who spent 118 days in an Iranian prison in 2009. Scott Rudin will produce the film.
Bahari is no stranger to Stewart, appearing on "The Daily Show" three times. While Stewart is known for his quick thinking and being one of the best comedian of our generation, the movie will not be a comedy. He told The New York Times that the movie came about because of the friendship he developed with Bahari from his visits to the show. "It just kind of happened," he said.
I.M.