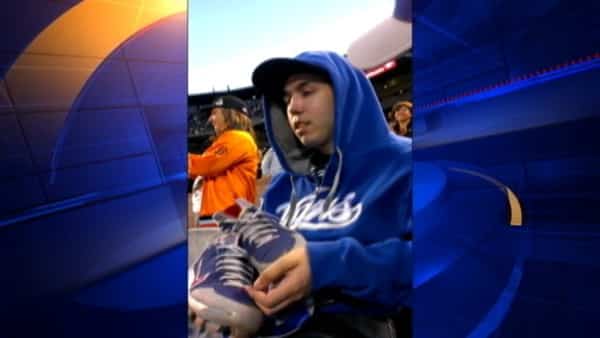 Los Angeles Dodgers star Matt Kemp showed how big his heart is after a recent loss to the San Francisco Giants at AT&T Park.
After the tough game on Sunday, Kemp did something for one of his young fans that he's sure not to forget anytime soon. Kemp met the fan at his seat and started by signing a baseball for him before handing over his hat, shoes, and game-worn jersey as souvenirs.
The young man, named josh, has been battling cancer according to the Associated Press, and did not have much longer to live. Kemp talked about what he did for Josh before Tuesday night's game against the Diamondbacks.
"Wally told me that there was a big Dodger fan at the game and that he didn't have a long time to live — not longer than a month and a half," said Kemp, via the Associated Press. "So after the game, I just decided to go meet him. He couldn't talk because I guess his speech was gone. When I said 'Hi' to him, he just looked at me in shock. It almost got me."
I.M.