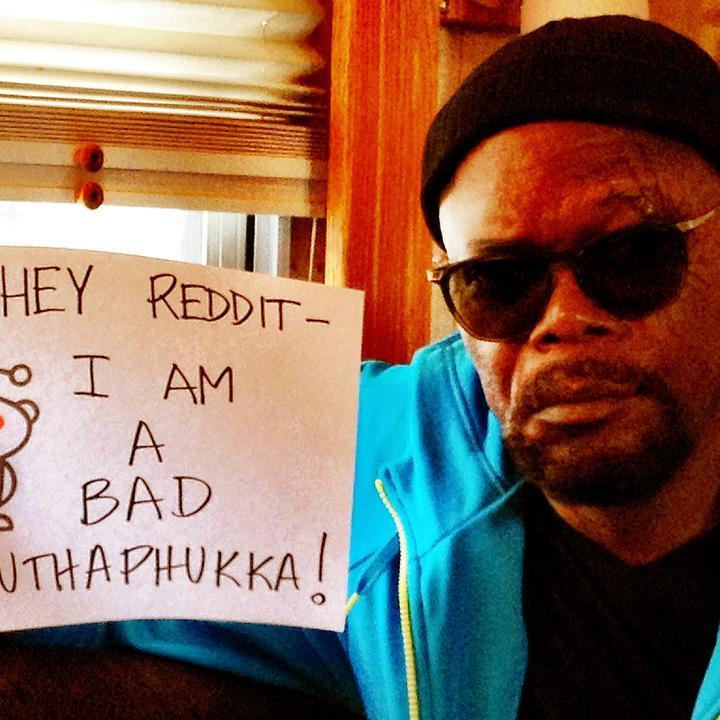 Samuel L. Jackson announced yesterday that he was hosting a contest on the social news site Reddit where the winner will have their monologue read by the actor.
To be a part of the contest, one simply has to write 300 words on the actor's Reddit post and the comment that is upvoted the most times will be read in a monologue by Samuel L. Jackson. The contest supports the Alzheimer's Society with readers having the opportunity to donate. Readers could donate $3 for a chance to meet and have lunch with Mr. Jackson in the UK or for $200 or more they could receive an autographed hat.
"I'm doing this one for one of my favorite non-profits, Alzheimer's Society, as my family have been affected by the disease," he said in a video post.The actor recenlty lost his mother to the disease. He is working with Prizeo, an organization that works with celebrities and and charities to award donors with major prizes, such as the trip to the UK.
Samuel L. Jackson is known for his versatile roles in films such as Star Wars, The Avengers, and Django Unchained. He is one of the most well-known celebrities with a distinct voice. Jackson has done a few voice-overs and narrated audiobooks.
The contest runs until the night of Thursday, May 30. Happy commenting!
Shanika Simmons