Tiger Woods, the former world number one golfer, returns to competitive golf on Thursday in the WGC-Bridgestone Invitational field.
Woods fired his caddie of 12 years last month, which came as a shock to everyone. Tiger had said "I felt it was time for a change, He is a hell of a guy and has helped my career but I think I've helped his as well." Steve Williams was publicly fired after Woods got upset at his caddie for choosing to work for Australian golfer Adam Scott without seeking his permission first.
Woods revealed that he informed his former caddie of his decision in the clubhouse at last month's AT&T National tournament in Washington, which the 14-time major winner attended to promote his Charity Foundation. (photo credit: Richard Carter)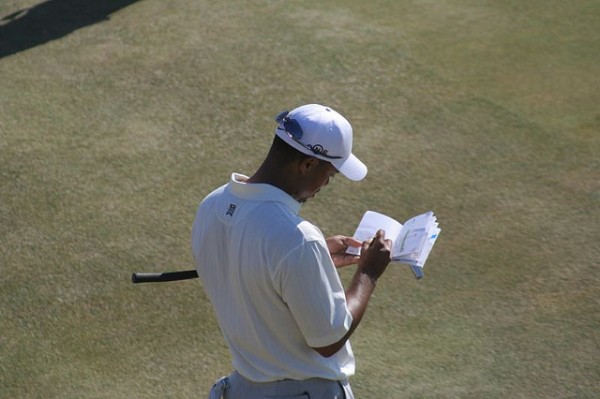 Steve Williams later said that he had "wasted two years" working for Woods, but Woods told a news conference: "That's what he says and what he feels. I felt it was time for a change. Stevie and I have had an amazing run – Stevie's an amazing caddie. Woods went on to say "We had a nice conversation, It was a tough conversation, but we said what we needed to face-to-face and man-to-man."
Tiger Woods new caddie at the WGC-Bridgestone Invitational in Ohio will be his childhood friend Bryon Bell, who also worked for him in the 1999 Buick Invitational. But Woods was quick to say that his old friend's position is on an "interim" basis, and not permanent like widely believed.