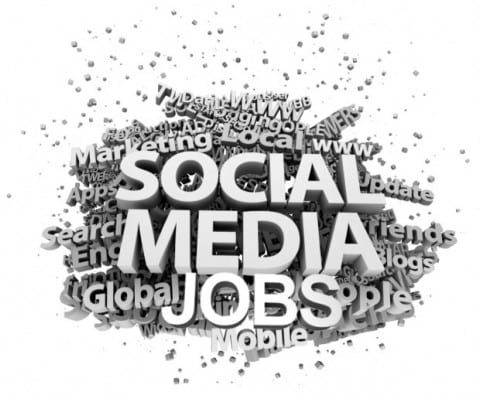 Here Is A Short Video About Utilizing Social Media to find a job from ABC below:
This stunning skyscraper info-graphic (
See The Info-graphic at the bottom of this article!!!
) from MBAOnline.com  (
Social Job Search
) outlines in extensive details some of the most useful information on Social Media and how it applies in the workforce and landing a new position.
THE BREAKDOWN:
FACT: 
 According To
MBAOnline
.com 
1 in every 6 workers utilized a social media
 in one way or another to get hired.
How Employees Found Their Current Job (See The Top 6 Below)
Referrals from Professionals or Personal Contacts – 36%
Newspapers – 30%
Internet Job Boards – 30%
Internal Job Listings For Current Employees  – 21%
Company Career Site – 20%
Online Social Networks – 16%
Q & A:
Q: How Many Job Seekers have a social media profile on at least one site?
A: According to the research from MBAOnline.com, 9 out of every 10 Job Seekers has an existing profile on a social media site, and 54% of Job Seekers have a social media account with the "Big 3" Twitter, Facebook, or LinkedIn.
Facebook

vs.

Twitter

vs

LinkedIN

("The Big 3")
#1 | 
FACEBOOK
:  18.4 Million Americans said that
Facebook
Got Them Their Current Job
#2 | 
LINKEDIN
:  10.2 Million Americans said that
LinkedIn
Got Them Their Current Job
#3 | 
TWITTER
:  8 Million Americans said that
Twitter
Got Them Their Current Job
"SUPER-Social Job seekers"
Definition of 'Super-Social' job seeker:  Job Seeker has 150 or more contacts on a given social networking or social media site.
4 out of every 10 Job Seekers are considered 'Super Social'.
Note:  According to the Info-graphic Facebook Users were twice more likely to be a 'Super-Social' than users on LinkedIn and Twitter.
At the end of the Info-graphic MBAOnline Offers Tips and References for all of the statistics utilized to create this stunning presentation.
Enjoy The  Info-graphic below:
Be sure to leave your thoughts at the very bottom in the comments section too.
Be Sure To Check GlobalGoodGroup out on Twitter and Facebook Too.
Signed, Rick Jeffries


Created by: MBA Online