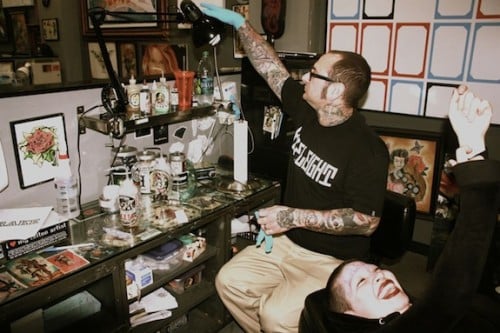 So unless you've been living under a rock, you probably heard about the over zealous Drake fan who had his name tattooed across her forehead. Well Drake was not too happy about it, and said some threatening things to the tattoo artist, Kevin Campbell, about how he was going to beat him up. Now things have gone from funny to downright sad. According to a Twitter user, who was retweeted by Kevin Campbell, Drake rolled up to Will Rise Tattoo Shop in LA a few nights ago looking for trouble.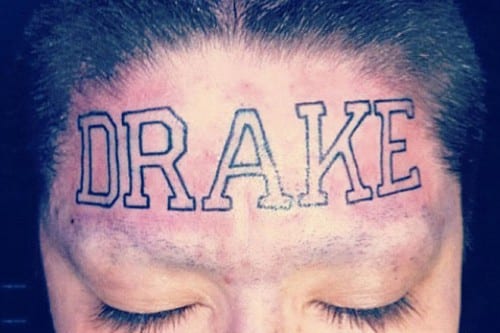 But instead of going in and actually confronting the artists himself, Drake sat in the car and let his huge bodyguard go in and try to intimidate the artist. Now im not saying Drake should have ran in and got gangsta on everyone, but if you send a threat to someone, you should probably follow through. Check out the tweets from the actual tattoo artist below if you dont believe me.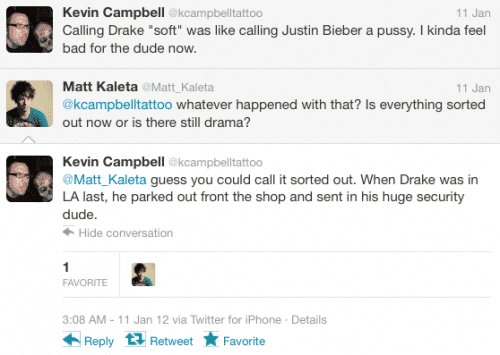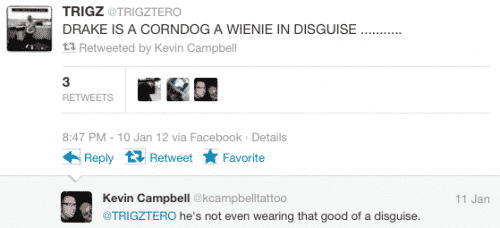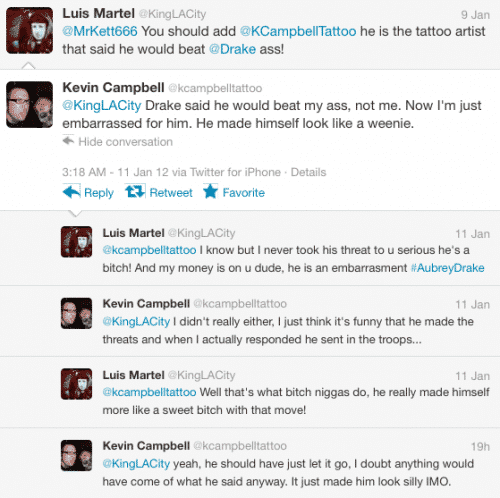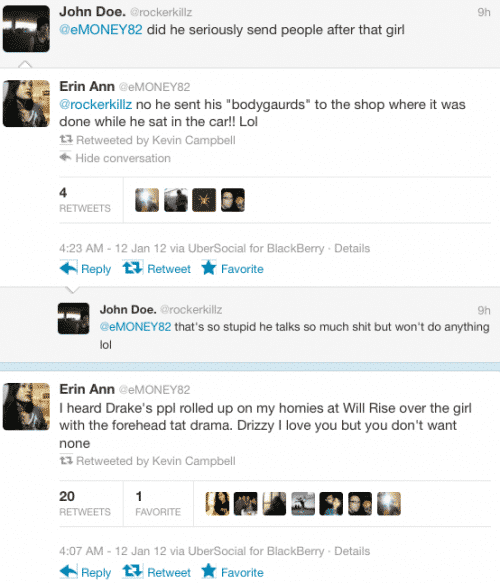 What People Are Saying On Facebook...
comments