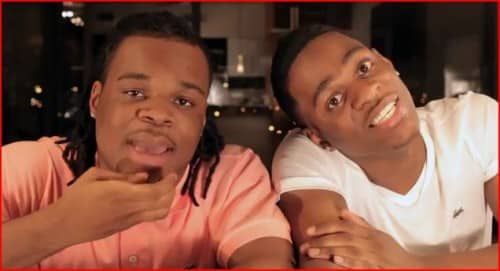 The brothers Hudson are back with a hilarious new video called "Questions Pt.2," which is a follow up to the video Emmanuel did with Spoken Reasons not too long ago. Emmanuel is back with his extremely hilarious faces, as he imitates females who ask entirely too many questions. Something most guys could relate too. Phillip holds it down as well, showing the viewers he's just as funny as his brother. This song and video doesn't top "Ratchet Girl" in my opinion, but it's just as good. Check out and judge for yourself.

Emmanuel & Phillip's Twitter http://ow.ly/9r4wn
Emmanuel Hudson's Twitter http://ow.ly/9r3nn
Phillip Hudson's Twitter http://ow.ly/9r3ry
Reverbnation http://ow.ly/9r4ts
Facebook http://ow.ly/9r3xm
Google + http://ow.ly/9r484
Tumblr http://ow.ly/9r4dL
Fan mail - HudsonFanMail@gmail.com
What People Are Saying On Facebook...
comments