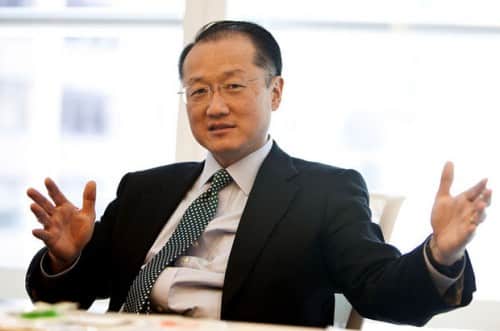 American Jim Yong Kim, who was born in South Korea but grew up in Muscatine, Iowa, after emigrating to the U.S. as a child, was selected to be the next president of the World Bank, beating Nigerian finance minister Ngozi Okonjo-Iweala for the position. Although the bank's board of directors said the multiple candidates for the position "enriched the discussion of the role of the President and of the World Bank Group's future direction," Kim was still widely expected to win due to the way the bank has their voting structure.
Throughout the World Bank's storied history, an American has always been in the presidential position, part of a tacit agreement between the United States and its Western European allies. Europe, in turn, has maintained control of the International Monetary Fund. Kim is currently the president of Dartmouth University, having previously worked at the World Health Organization and co-founded the non-profit organization Partners In Health.
Signed, Isidori Mtabo
What People Are Saying On Facebook...
comments