Chairs are often the focal point of modernist spaces. Le Corbusier's Villa la Roche in Paris would be missing something without the architect's signature Chaise Longue, whilst Mies van der Rohe's Barcelona chair defined many 20th century office and home spaces. A classic design of chair can be as iconic as a work of art or album. Here's ten great examples of recent designer chairs for inspiration:
Club Armchair

Designed by Robin Day this armchair is a modernist take on the Chesterfield. Introduced in 1962, the design continues to be popular today with reproductions available by order. The perfect designer chair for the gentleman's club!
Munich Armchair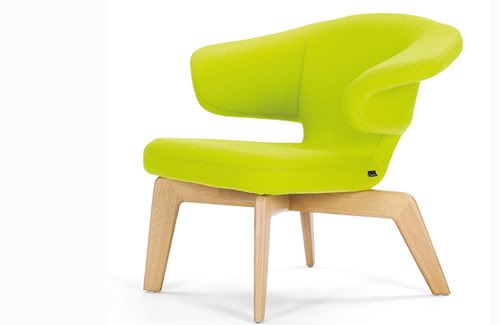 Berlin architects Sauerbruch Hutton originally produced this armchair for the Museum Brandhorst in Munich. This impressive looking design has been built with resistance to wear and tear at the forefront.
Alfonso Chair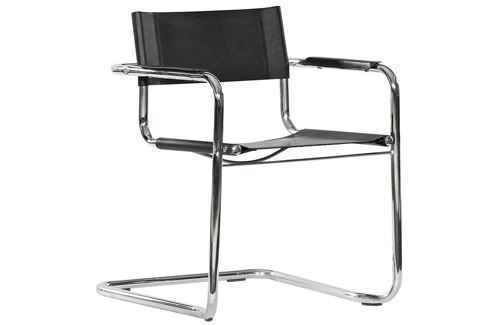 This classic style of modern home chair has its heritage in the 80s, and is iconic of that era. The Alfonso chair is now made in Italy.
Myto Chair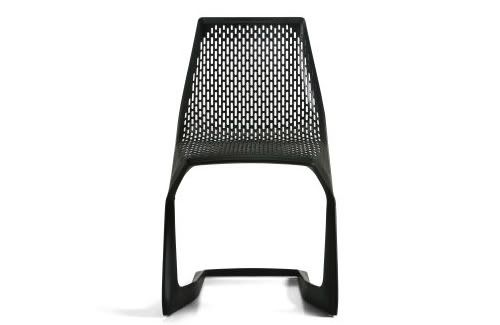 The Myto chair is a relatively new design by Konstantin Grcic and first displayed in 2007 at the world's biggest trades fair for the plastics industry. It's gone onto win many plaudits alongside a permanent position in the New York Museum of Modern Art.
.03 Chair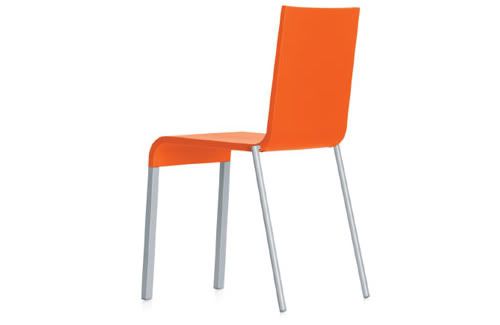 Maarten Van Severen's .03 chair is made with, among other things, an integral polyurethane foam shell and is the quintessence of the concept "less is more".
Botolo Chairs

These chromed structured chairs are designed by Cini Boeri for Aflex Italy. They combine a feeling of pyschedelia with functionalism.
Tongue Chair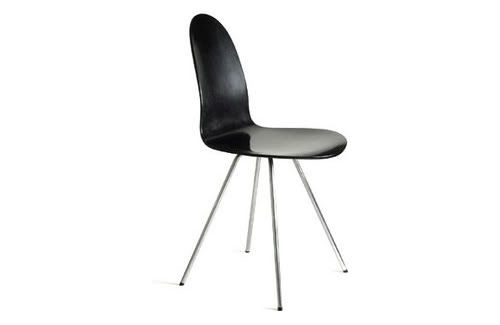 The 1955 Tongue Chair by Arne Jacobsen is another great design classic from the latter half of the 20th century. Arne Jacobsen was one of the very early modernists in Danish architecture and this piece is typical of his style.
Conform Chair

The Conform Chair by William Lee is a nonconformist chair design which simultaneously, and ironically, conforms to the contours of the body. It's a fun design with a compelling geometry.
Leve Chair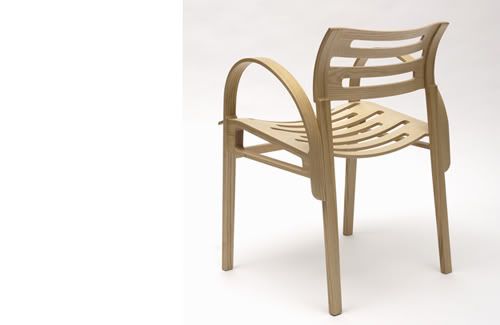 The Gary Leve chair is an original, expressive and sophisticated design. The chair has a high degree of finish and wonderful detail, offering a hand-crafted appeal.
Prod Alu Chair

Another design classic from Kostantin Grcic; this audacious swivel chair proposes an original and very graphic presence. The seat and the feet are in polished aluminium.
James Hubbard is a freelance designer and writer based in Hove.