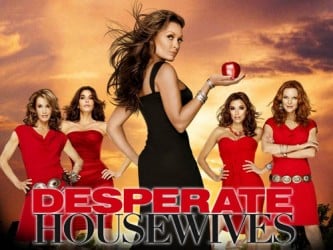 Sunday night on ABC was the two-hour series finale of Desperate Housewives! I know that I was very sad to be watching the series finale but it was packed full of drama, excitement, and sadness! In the end, the trial for Bree was the big burden weighing on all of the girls on Wisteria Lane. The case was seeming to get worse and worse against Bree every time they were brought into the courtroom.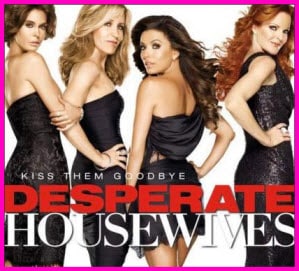 Meanwhile, Carlos and Gabby were both thinking about confessing to the murder of Alejandro since Bree had done everything in her power to help hide their guilt. Mrs.McCluskey was suffering from cancer and all of her neighbors were helping to take care of her during her last few days of life. While Carlos and Gabby were putting Mrs. McCluskey to bed one night, Mrs. McCluskey overheard them arguing about the murder and who would take the blame for it. The next day in court, Mrs. McCluskey took the witness stand after begging Bree's lawyer to let her and she confessed to the whole murder! The court decided to not press chargers due to her declining health and everyone was off the hook! A few days later, Mrs. McCluskey passed away.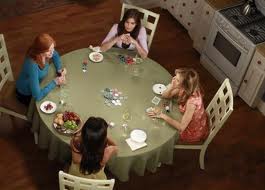 Tom and Lynette got back together and found their happy place once again. Susan and her daughter Julie are moving to Julie's college together in order for Susan to help her raise her newborn baby. Julie had her baby on the finale episode and brought Susan and Lynette's families together to celebrate. Renee and Ben had their wedding and were happily married. Bree wound up with her lawyer and said that this was the happiest she has truly been in a long time. The whole series ended on a very moving, happy note and I'm sure everyone is so sad that it's over!!!
Signed, Steph