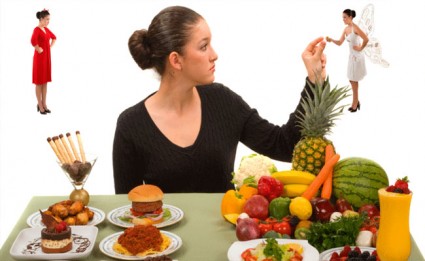 Many tourists use a spa holiday as a chance to relax, unwind and maybe lose some weight. Exercise and activity is a vital part of this equation, as is a detox diet. There are several top resorts and spas in France that will allow you to do all this at your own leisure in luxury surroundings. The quality of a spa is important and what follows is a selection of some of the best spas in France. Luxury spas include Les Sources de Caudalie in the region of Aquitaine, the Loreamar Thalasso Spa on the Basque coast, Les Prés d'Eugénie spa in Gascony and the spa at the Hotel Martinez in Cannes. The Evian Resort in France on the southern shore of Lake Geneva is also a French favourite.
Les Sources de Cadalie
Les Sources de Cadalie is a hotel, restaurant and a spa vinotherapie. The hotel is situated in the vineyards of Château Smith Haut Lafitte which was established in 1999. It is the ethos of the hotel that the lifestyle in the South West of France is a way to have good health and experience good living. The managers of the hotel believe in 'well-being, generosity, authenticity, high-quality service and emotion'. The spa attached to the hotel offers unique and exclusive treatments in an environment of true beauty. The architecture, built in the style of an old tobacco kiln, has stone and wood which naturally complements the environment of the vineyards. The unique treatments are based on mineral water which is drawn at the source 540 meters below the earth on location and is said to be rich in aligo-elements and minerals. Examples of treatments include a red wine bath or exhilarating massage with grape-seed oil.
Loreamar Thalasso Spa
Meanwhile, the Loreamar Thalasso spa has impressive architecture, being built in order to bring about spaces of ultimate privacy and confidentiality. The mix of shells, pebble sheers, fountains and exotic wood built with spotlights high-lighting special corners of the dark and mysterious environment create an atmosphere of ultimate luxury. An indoor pool filled with sea water gives the reflecting waves a stunning aspect. On one level the spa overlooks the bay and ocean and has direct access to the beach. Treatments include conventional massages, a steam room and shower as well as unique herbal drinks prepared by a herbalist and input from a team of health professionals including an osteopath, sports coach, relaxation therapist and aesthetician
La Ferme Thermale d'Eugénie Spa
The spa at La Ferme Thermale at Les Prés d'Eugénie is a relaxing space in a rustic setting which uses water and herb gardens to create an Imperial Spa. The spa is termed as a medicinal aquatic healing realm of fruit and flowers. The spa treatments centre on the water rites of the Greeks, Orientals, Romans and Celtic peoples, along with the rich minerals and plant ingredients used which heal the body. The thousand year old mineral springs are used to full advantage. A biologist-herbalist has come up with treatments using the secret of plants like sweet clover, oats and dwarf holly to relax and slim.
L.Raphael Beauty Spa
The Hotel Martinez in Cannes has a spa built around L.Raphael beauty spa products and is on the seventh floor of the hotel. The spa offers massages, facials and anti-ageing oxy-treatments. The anti-aging ultra-gravity treatment, slimming and tightening treatment as well as advanced anti-aging treatments all offer women an exceptional choice to combat ageing. The treatments are made to be holistic and should promote long-term skincare benefits. Healing waters from the Dead Sea are used in their signature treatments. High definition makeup and laser hair removal are also available.
Evian Source Spa
The Evian Resort has a spa called Evian Source, which has a comprehensive range of treatments. There are approximately twenty five different types of massages alone. The resort uses la prairie and Anne Semonin products. Unlike many spas, there is also a hair dresser. Diverse treatments include Thai massage, Shiatsu, Reiki, Chinese massage and reflexology. Of course, the spa exploits its unique selling point which is the Evian spring, which is there and nowhere else.  This legendary water promotes an expertise in well-being that has been developed over two centuries.
A weight loss holiday France at NuBeginnings is complemented by spa treatments in the unique retreatment location in Razines, France.