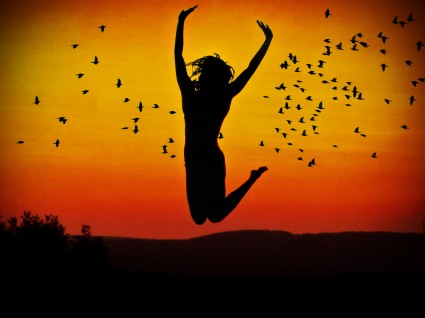 Being happy often means just smiling
One of the fastest ways to be happy in this life is to be thankful for all that we have. Just waking up in the morning and being able to experience human relationships such as friends, family, or a lover… that is real happiness. 
Having great technology such as Wikipedia and Google where you can learn anything you want, or read great articles on Global Good Group, that can bring about personal sunshine.
A few other things to make you happy include: Waking Up early, Daily Exercise, Helping Others, and Learning.
A balanced life is key to being truly happy and having the right components in it. Despite whatever you may be going through one of the best ways to truly be happy is to work hard play hard and be true to yourself. 
You may not want to believe it but just smiling can help make your entire outlook better the entire day and manifest some great happenings right in front of you. Being happy is more of a habit than anything. If you can try to smile or be happy or find the positive side of things on a regular basis you are much more likely to get into that happy and be able to fend of bad things that happen when they do happen.
For all of our Global Gooders out there, we hope you live a great productive and prosperous life.
Signed Josh Bois
Check out some more tips for consistent happiness directly on LifeHacker:
http://lifehacker.com/5936319/my-rules-for-consistent-happiness