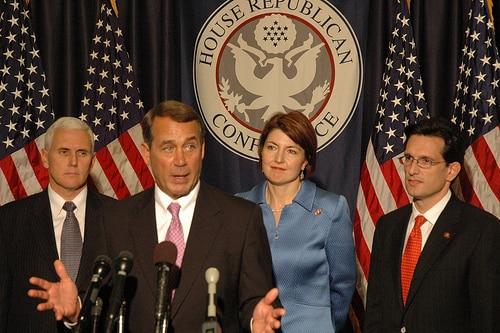 Before leaving the nation's capitol on Friday, House Republican leaders voted on the Stop The War On Coal Act, H.R. 3409 before they went back to campaigning for their jobs full time. The bill passed the house 233 to 175, with 19 Democrats joining nearly all House Republicans in voting for it.
Despite its clever title, the bill doesn't just focus on the coal industry: it repackages four previously passed House GOP bills, plus adds in another one, aimed at blocking carbon pollution standards. This new package would do away with the Environmental Protection Agency's clean car standards, nullify the EPA's mercury and air toxic standards, weaken the Clean Water Act and block efforts to reduce damage from coal mining.
The bill has already been threatened to be vetoed by the president, and there's no chance it would move in the Senate, but Republicans went ahead and passed it anyway.
Signed, Isidori Mtabo