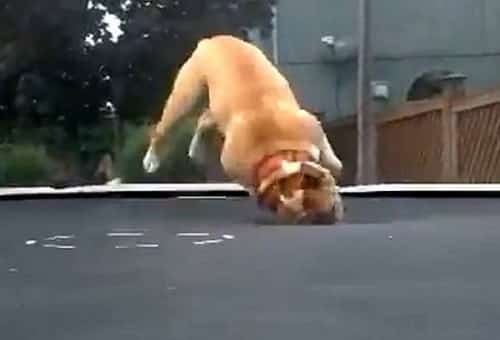 Bulldogs are exactly the most agile and bouncy dogs on the planet, often known for being more lazy and laid back than anything. But you haven't met Mudd The Bulldog. Mudd is different from other bulldogs out there in that he absolutely loves playing on the trampoline in his families backyard. Whenever they let him up there he can be seen jumping, flipping, and barking like a mad dog.
Mudd The Bulldog also tends to hog the trampoline whenever he's on it, but with a cute face like that who could say no to him. Check out the awesome video below and let us know what you think.

Signed, Isidori Mtabo
What People Are Saying On Facebook...
comments