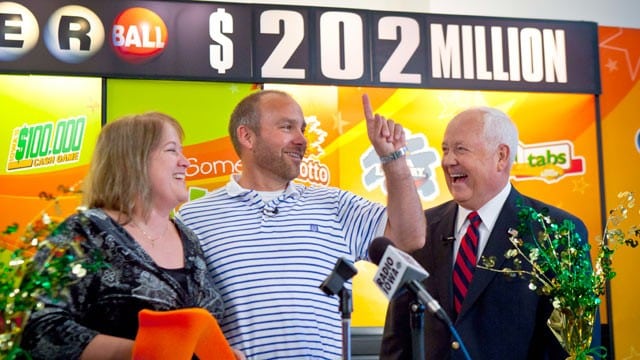 UPDATE: GlobalGoodGroup.com is in no way affiliated with lottery winners Mary and Brian Lohse, nor are we working with them to donate any money. It is a hoax.
Mary and Brian Lohse, the couple from Iowa won a $202 million Powerball, put their money to good use by donating $3 million dollars to their son's high school so they can build a new football stadium. But the donation came with one stipulation. The Lohse's wanted the visitor's locker room to be painted pink, and the school agreed.
The Bondurant-Farrar school district agreed to those stipulations and accepted the $3 million dollar gift from the Lohse's on Monday, according to The Des Moines Register. The only other request from the Lohse's was for the new stadium to be built before the start of the fall 2014 football season, which will be their oldest son's senior year in high-school.
Mary Lohse got the inspiration for the pink lockers from the University of Iowa visitor's locker room at Kinnick Stadium, which also sports pink lockers. "It's supposed to put them in a certain soft frame of mind," Mary Lohse said. "It will certainly give all the players something to talk about."
"It not only gives us the opportunity to accelerate the stadium project, but to advance other plans for projects within the district as well," school board President Kristin Swift said.
Isidori Mtabo