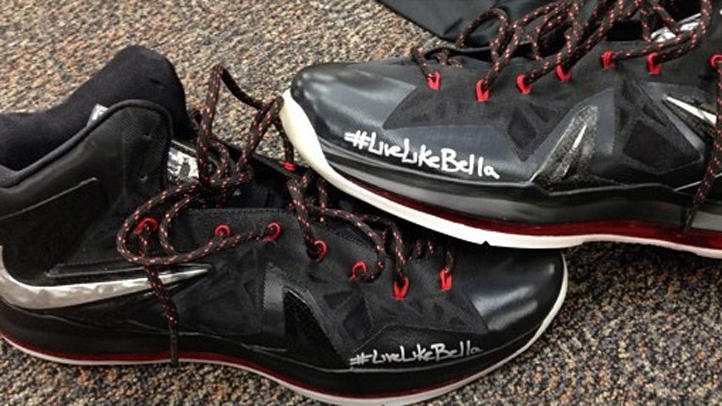 South Florida's Bella Rodriguez-Torres life was forever changed when she was diagnosed with an extremely rare form of cancer at the tender age of four, but she managed to touch hearts across the world with her fearless attitude and positive outlook on life. Rodriguez-Torres sadly passed away on Tuesday at the tender age of ten, but not before leaving a lasting impact on NBA superstars Lebron James and Dwayne Wade.
The two paid tribute to Rodriguez-Torres by writing #LiveLikeBella on the sneakers they wore for Game Four of the Eastern Conference Finals against the Indiana Pacers. The Heat lost the game, 99-92, but Rodriguez-Torres was remembered with every step the players took.
"[Dwyane] came to me with the story today, it was a no-brainer," James said. "It's sad. It puts everything in perspective. At the end of the day, this game is just basketball. Two great teams, we're competing. But it's just basketball.
"You have a little girl, or any kid that loses her life over an illness," James continued. "It's very sad. It's very sad … what happened to Bella puts everything in perspective."
Rodriguez-Torres suffered from Alveolar Rhabdomyosarcoma, which left her paralyzed at one point only to see her fight back and walk again. She had her last setback this spring and spent the last couple weeks in hospice care.
Rest in Peace Bella Rodriguez-Torres.
I.M.