This post brought to you by Fellowes, Inc. . All opinions are 100% mine.
In a day and age where your time is becoming more important to battle the competitive marketplace, all sorts of great technologies are coming up that enable you to save more of that resource! Whether you are looking at smart phones, computers, or servers the opportunities to be efficient in your daily practical practices are abundant. What about when you need to shred documents? Often times this gets overlooked as an area that you can save time in. All too often, this cumbersome process is outsourced to another company or to an intern or secretary at a company that costs money to the business.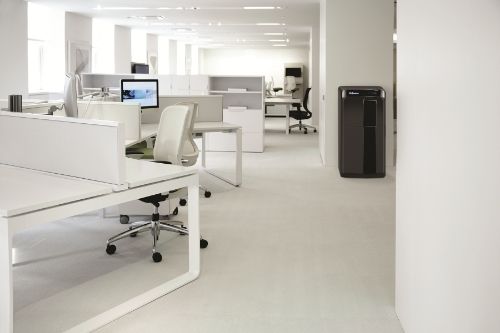 Usually this process is one that people are not fond of as you must prepare papers to go into the shredder and unfold pages, remove paperclips and such. What if I told you there is now a solution to this problem that can save your small or large business a lot of time and money! No, I am not talking about any magic other than the new Fellows AutoMax Hands-Free shredder. The Fellowes AutoMax is ground breaking! There is literally a bin on this shredder that you just put all of your unpreppared documents in, even with paperclips, double sided and glossy pages and more, and you close it and it will begin to shred. There is quiet technology built into it was well to keep it quiet within the office along with remaining power efficient.
Want to see this for yourself? Then check out this AutoMax video below:
Even better is that this shredder looks good within your office as well so it is a chance for you to add some corporate accessories that are functionable too. Lastly, this has some paper jam technology that can help protect your time from the dreaded paper jams that have messed up traditional and older model paper shredders! Anyways let us know your thoughts on the Fellows AutoMax paper shredder, we love it and think it is something that all small businesses should have. It is critical to keep your businesses documents secure and this is just another good reason of how you can reasonably do that!