[poll id="34″]
There have been a lot of great music during our time, but which one is your favorite?  You can choose more than one option, but don't forget to VOTE for your favorite or 'best' album of all time!
Signed,
Rick Jeffries
Michael Jackson – Thriller – 1982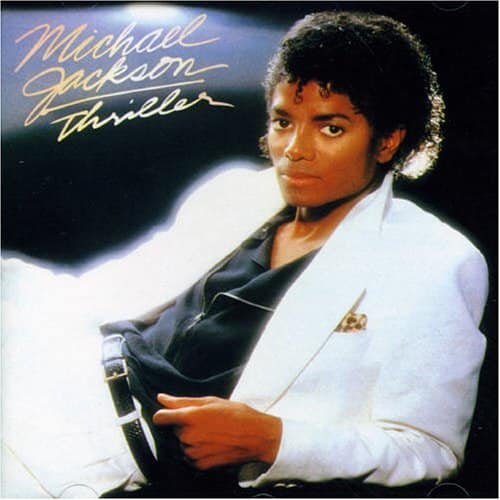 Info From Wikipedia:
Thriller is the sixth studio album by American recording artist Michael Jackson. It was released on November 30, 1982, by Epic Records as the follow-up to Jackson's critically and commercially successful 1979 album Off the Wall. Thriller explores similar genres to those of Off the Wall, including pop, R&B, rock and post-disco music.
Katy Perry  -TEENAGE DREAM – 2010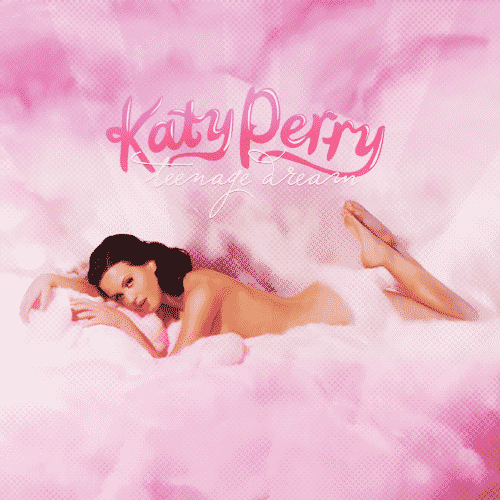 Info From Wikipedia:
Teenage Dream is the third studio album by American recording artist Katy Perry. It was released on August 24, 2010, through Capitol Records. The album's inspiration came from dance, pop, androck by 1980s artists, including ABBA and The Cardigans. Perry worked with several writers and producers on the album, including Greg Wells, Dr. Luke, Max Martin, Ryan Tedder, Greg Kurstin, Benny Blanco, Ester Dean, The-Dream, and Christopher "Tricky" Stewart, among others. The album is prominent pop music that utilizes dance, electropop, and rock influences, while also incorporating a broader range of genres not seen on her previous albums such as hip hop, electronic, and teen pop. The album's lyrical content is centered around teenage anthems of love, image, empowerment, and partying.
Amy Winehouse  – Back To Black – 2006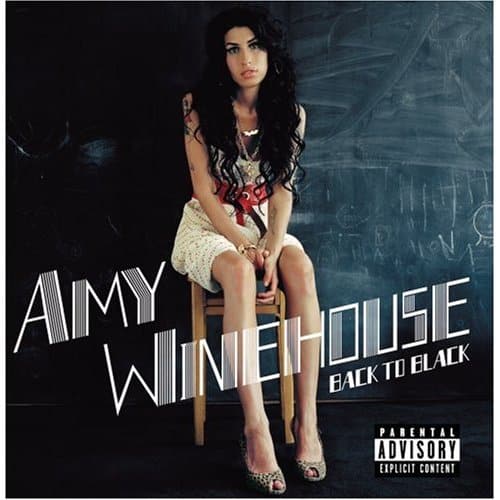 More Info From Wikipedia:
Back to Black is the second studio album by English recording artist Amy Winehouse, released on 27 October 2006 by Island Records. It is the last album released in her lifetime. The album incorporates 1960s soul music styles and modern R&B production, with subjective lyrics that concern relationships and reflect on Winehouse's experiences with drinking, sex, and drugs.[1] The album produced several singles, including "Rehab", "You Know I'm No Good", "Back to Black", "Tears Dry on Their Own", and "Love Is a Losing Game". Back to Black received generally positive reviews from music critics, earning praise for its classicist soul influences, Salaam Remi and Mark Ronson's production, and Winehouse's songwriting and emotive singing style.
My Chemical Romance – Three Cheers For Sweet Revenge – 2004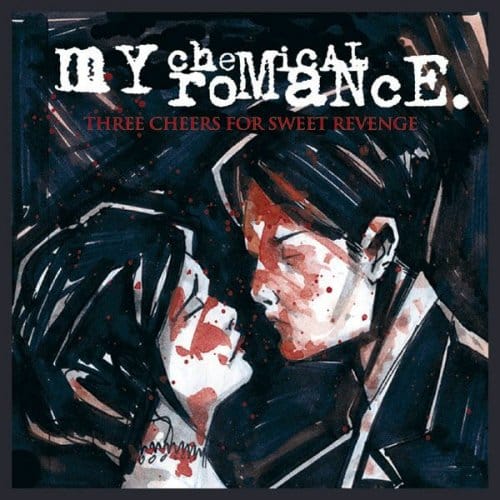 More Info From Wikipedia:
Three Cheers for Sweet Revenge is the second studio album by American rock band My Chemical Romance, released on June 8, 2004. This was the band's first album to be released throughReprise Records.[2] The previous album, I Brought You My Bullets, You Brought Me Your Love, was released through Eyeball Records.[3] The album, as of October 2010, has sold 1,699,000 copies in the US.
Lady Gaga – Born This Way – 2011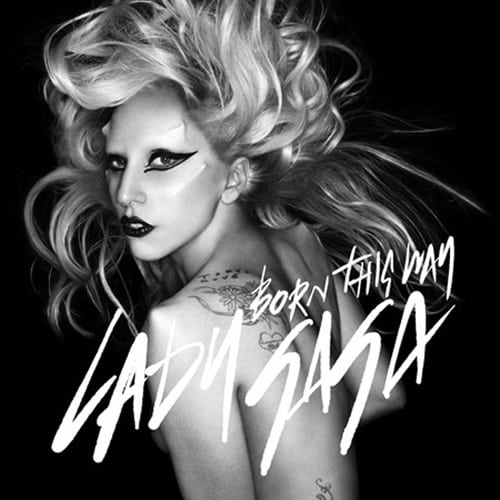 More Info From Wikipedia:
Born This Way is the second studio album by American recording artist Lady Gaga that was released on May 23, 2011, by Interscope Records. The album is a follow-up to her internationally-successful albums The Fame (2008) and The Fame Monster (2009). As co-producer of every track on the album, Gaga collaborated with numerous producers, including RedOne and Fernando Garibay, with whom she had previously collaborated, and newcomers such as DJ Snake, DJ White Shadow, Jeppe Laursen, Robert John "Mutt" Lange and Clinton Sparks. She also included artists like the E Street Band, saxophonist Clarence Clemons and Queen guitarist Brian May on tracks from the album.
Destiny's Child – The Writings on The Wall – 1999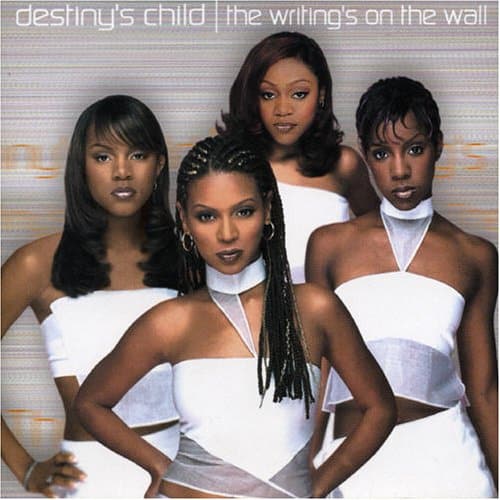 More Info From Wikipedia:
The Writing's on the Wall is the second album by American girl group Destiny's Child, released on July 27, 1999 in the United States. The album featured production from Missy Elliott, Kevin "She'kspere" Briggs, Rodney Jerkins, and Beyoncé among others and featured guest appearances from Missy Elliott and R&B trio Next. The Writing's on The Wall spawned four singles, including the number one-hits "Bills, Bills, Bills", "Say My Name", "Jumpin, Jumpin" and "Bug a Boo". This is the last album with the group's original line-up.
Nelly – Country Grammer – 2000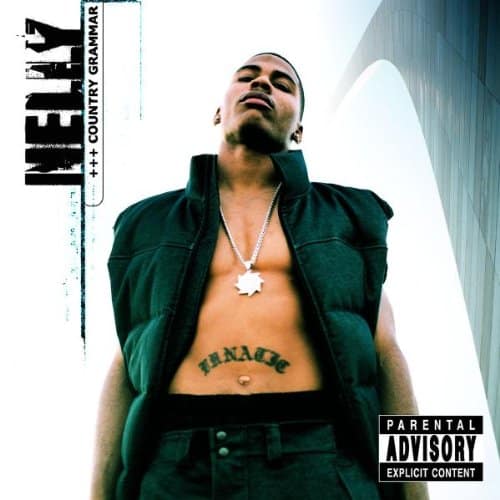 More Info From Wikipedia: 
Country Grammar is the debut studio album by American rapper Nelly, released on June 27, 2000.
Justin Bieber – My World 2.0 – 2010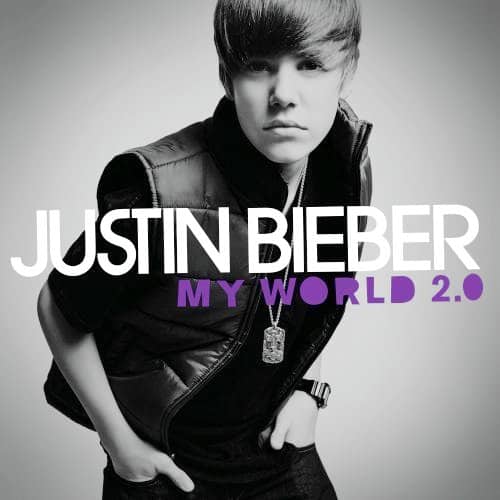 More Info From Wikipedia:
My World 2.0 is the latter of two-part debut studio album from Canadian singer Justin Bieber, and is his first full studio release. The album is the follow-up to the first platinum certified half of the album, which was released on November 17, 2009, via Island Records, and 2.0 was first released on March 19, 2010.[1] Bieber worked with producers and writers from his debut release, includingTricky Stewart & The-Dream and Midi Mafia, and several new including Bryan-Michael Cox, and The Stereotypes, among others. In addition to having a more dominant R&B feel than his first release, the album is described as edgier and more mature. In addition to the R&B sound, the album also combines it with pop and hip-hop sounds.
Eminem – The Slim Shady LP – 1999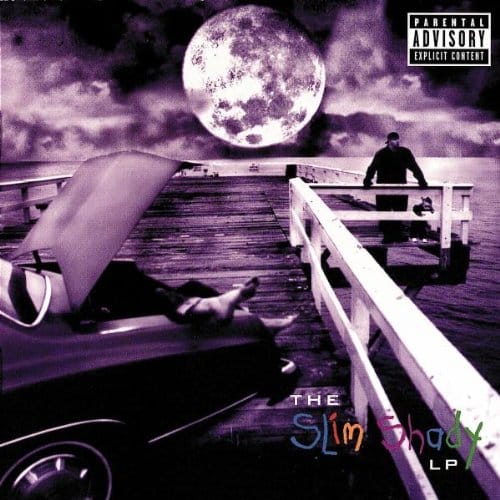 More Info From Wikipedia:
The Slim Shady LP is the second studio album by American rapper Eminem, released on February 23, 1999. It is his major-label debut, and was released under Dr. Dre's Aftermath Entertainment, and Web Records.
Taylor Swift – Speak Now – 2010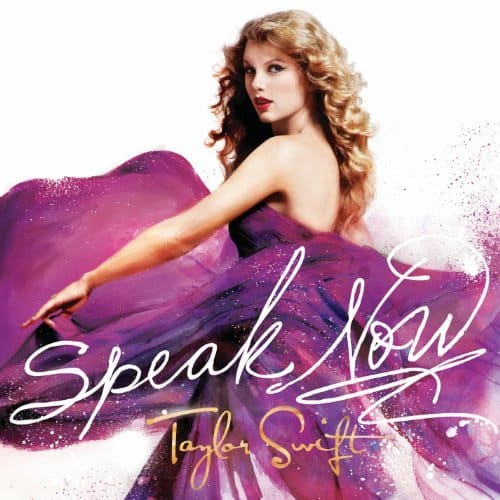 More Info From Wikipedia:
Speak Now is the third studio album by American singer–songwriter Taylor Swift, released on October 25, 2010 by Big Machine Records. Production for the album took place during 2008 to 2010 at several recording studios, and was handled by Swift and country music producer Nathan Chapman. Written entirely by Swift, Speak Now expands on the country pop style of her previous work, and features lyrical themes concerning love, romance and heartbreak.