As members of the local community, chiropractors and their practices should consider giving back and ingratiating themselves with their patients and neighbors. We explore the benefits of getting involved in the community and share some ways chiropractors can make a positive impact.
The Benefits of Getting Involved in the Community
Getting involved in the community is noble, beneficial to the area, and a great way to help chiropractors grow their practice. Giving back to the community allows chiropractors to network with local leaders, organizations, and important individuals who can help them increase their visibility. Plus, patients appreciate healthcare providers and businesses that feel local and are proud to support other local businesses and events. With these benefits in mind, let's explore some ways chiropractors can get involved in their community.
Offer Free Workshops and Health Talks
Chiropractors can host free workshops and health talks at local community centers, and schools or via online platforms. These sessions can cover back safety, ergonomics, stress management, and exercises for a healthy spine. By sharing valuable knowledge for free, chiropractors empower their audience and build strong relationships within the community.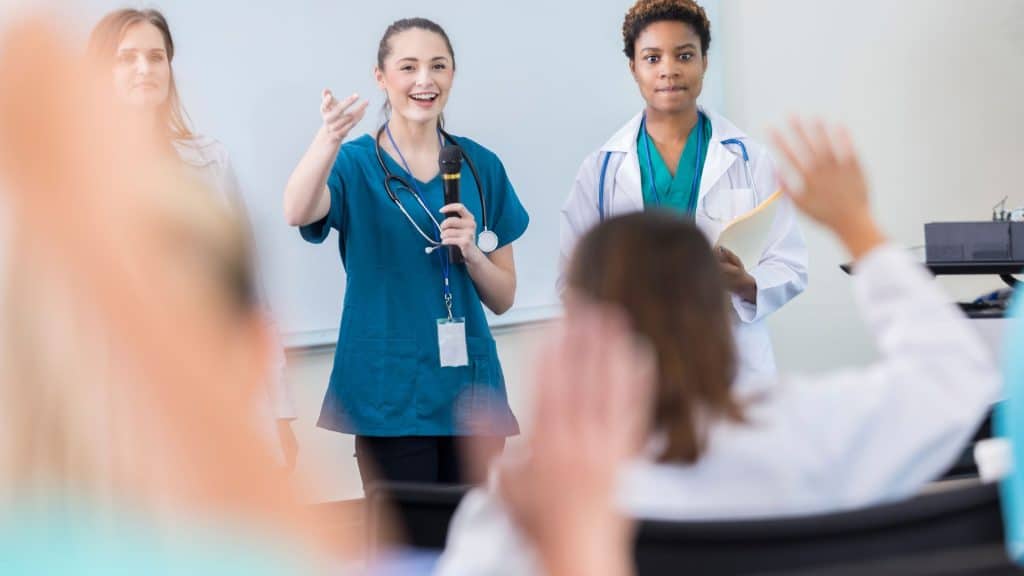 Volunteer at Local Events
Chiropractors can join local events such as health fairs, charity runs, or fundraisers and provide complimentary adjustments or consultations. Volunteering at community-sponsored events is a great way to showcase the value of chiropractic care, engage with potential patients, and support local charities or causes.
Partner With Local Sports Teams or Athletic Clubs
Chiropractic care is beneficial for athletes of all levels and ages. Chiropractors can collaborate with local sports teams or athletic clubs to provide assessments, develop preventive care plans, and perform adjustments to reduce the risk of injury, enhance performance, and promote overall wellness.
Sponsor Community Programs and Initiatives
Chiropractors can support the community by sponsoring local programs and initiatives such as youth sports teams, community gardens, or healthy living initiatives. This support builds goodwill and can lead to increased patient referrals through word-of-mouth marketing.
Collaborate With Other Healthcare Providers
Forming partnerships with other local healthcare providers, such as medical doctors, physical therapists, or nutritionists, can create a multi-disciplinary approach to patient care. This collaboration can foster a spirit of teamwork and provide additional resources to the community for a holistic approach to health and wellness.
Conclusion: Making a Difference
Chiropractors have the power to significantly impact the well-being of their neighbors while simultaneously growing their practice by giving back to the community. Practitioners can strengthen their relationships within the community and reinforce the benefits and value of chiropractic care by offering their time, expertise, and support.