A magnitude 4.2 earthquake struck near the community of Isleton in the Sacramento-San Joaquin Delta on Wednesday morning of October 18th, triggering a ShakeAlert warning across the  Bay Area. The quake struck at 9:29 a.m. about three miles southwest of the town, according to the U.S. Geological Survey (USGS).
The earthquake was felt across Northern California, from Sacramento to Stockton to San Francisco. Some people reported feeling light shaking, while others said it felt like a truck had driven past their house. There were no immediate reports of damage or injuries.
"Earthquake Detected! Drop, Cover, Hold on. Protect Yourself!" was the ShakeAlert message that got sent to millions of residents within the region. According to the USGS, seismic activity above 4.0 magnitude will trigger ShakeAlert to send warnings to the public.
The ShakeAlert system is a public early warning system that detects earthquakes and sends alerts to people in affected areas within seconds. The system uses a network of sensors to detect seismic waves and then uses algorithms to estimate the magnitude and location of the earthquake. Once an earthquake is detected, the system sends alerts to people who have opted in to receive them through a variety of channels, including mobile apps, text messages, and email.
The ShakeAlert system is still under development, but it has the potential to save lives by giving people advance warning of an impending earthquake. Even a few seconds of warning can be enough time for people to drop, cover, and hold on, or to take other safety measures to protect themselves.
The earthquake on Wednesday came just one day before the annual Great ShakeOut. This is a reminder that earthquakes can happen at any time, and that it is important to be prepared. The Great ShakeOut is an annual international earthquake preparedness drill held on the third Thursday of October. It is a simple drill for people to practice what to do during an earthquake, and to improve their preparedness. Millions of people participate in the Great ShakeOut each year, from schools and businesses to homes and communities.
Safety Measures During an Earthquake
In the event of an earthquake, it is important to take the following safety measures:
Drop, cover, and hold on. If you are indoors, drop to the ground, cover your head and neck with your arms, and hold on to a sturdy object until the shaking stops. If you are outdoors, find an open area away from trees, buildings, and power lines and drop to the ground.
Be prepared for aftershocks. Aftershocks are smaller earthquakes that can occur after the main earthquake. They can be just as damaging as the main earthquake, so it is important to stay alert and prepared.
Check for damage. Once the shaking has stopped, check your home or business for damage. If you see any cracks in the walls or foundation, or if there is any other damage, do not enter the building until it has been inspected by a qualified professional.
Listen to instructions from emergency officials. After an earthquake, emergency officials will be providing information and instructions to the public. Be sure to listen to their instructions and follow their advice.
Additional Safety Tips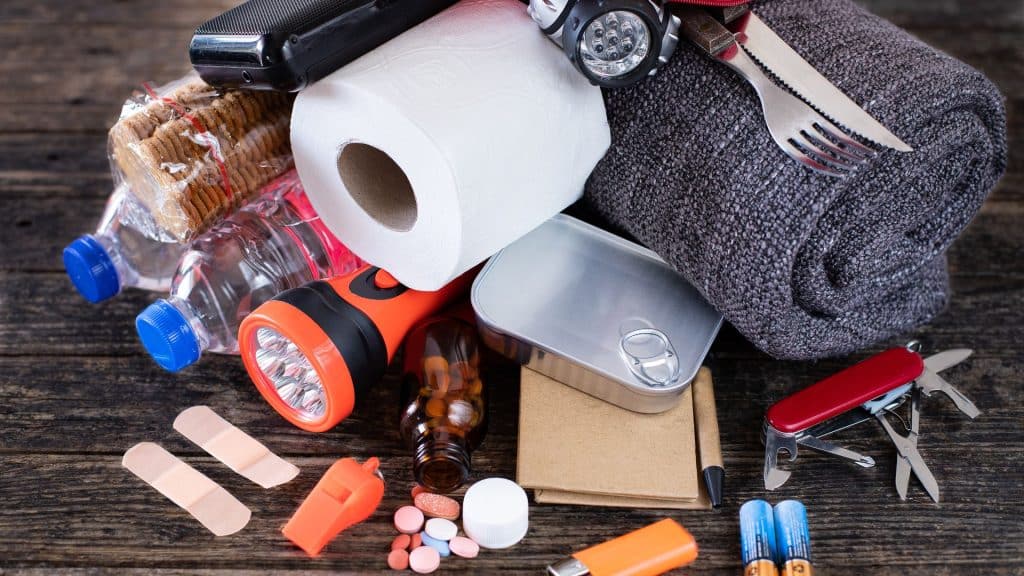 Have an earthquake plan. Talk to your family or household members about what to do in the event of an earthquake. Decide where you will meet if you are separated and how you will communicate with each other.
Have an emergency kit. Your emergency kit should include food, water, first-aid supplies, and other essentials that you may need if you are unable to leave your home for several days.
Secure your belongings. Something that people usually overlook is to make sure that your furniture and other belongings are secured to the walls or floor so that they do not fall over during an earthquake.
Be aware of your surroundings. When you are indoors, pay attention to your surroundings and identify potential hazards, such as heavy objects that could fall on you.
By following these safety tips, you can help protect yourself and your loved ones during an earthquake.