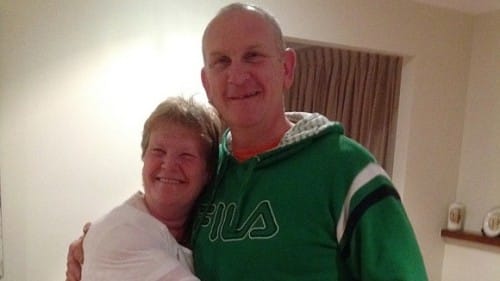 The whole point of the game show 'Who Wants To Be A Millionaire?' is to try and hit the magical one million dollar mark. Dawn Harkins was unable to do that. But that doesn't mean her time on the show was a complete failure.
61-year-old Harkins won a staggering $120,000, which gave her enough money to visit her long-lost son, Glyn, who she gave up for adoption 45 years ago when she was just 15.
Harkins says she was only allowed six weeks with the newborn when she had him in the 1960s. "I had no say on it at the time," she explained to the BBC. "I was just 15 and in 1967 you didn't have an option."
Harkins planned on going on the game show to make enough capital to visit Australia and see the son she was forced to give up for the first time. She explained to the Daily Mail, "Going on 'Millionaire' made it possible for me to go down to Australia to see him for the first time since he was a six-week-old tot." She says she broke into tears when she finally met her son and his own family.
Signed, Isidori Mtabo