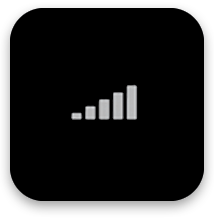 Low Signal ?! No problem we have some tips and resources for you
Whether you are starting with your first cell phone, are a long time smart phone user, or just got an iPhone recently you may have experienced signal problems. It can be very frustrating to have the call with your business partner or love one drop, time after time after time.
You may feel that your Signal problem is unsolvable and that you are stuck but fear not we have a few potential ways to fix your signal easily and on the cheap or free.
1) Reseat your Sim card
2) Reset all of your network settings
3) Power on and off your phone
4) Tape the bottom antenna or put it in a Antenna Fix case
5) Restore it from iTunes
6) Attach a usb or power outlet
Signal problems can be killer but try these methods. Other things such as External antennas and receivers that give you full signal by sending the data and calls through wifi are available but may cost you a few hundred. Whether you have an iphone or an android or another smartphone or not even a smartphone at all many of these things may help your situation and we recommend giving them a try. One website even mentioned that placing your phone in an empty glass cup works but that may be just because your hands are not interfering.
Also try to use your phone near a window and such and that may help increase signal and bars.
Check out the full guide on CNET: http://reviews.cnet.com/8301-19512_7-10115619-233.html