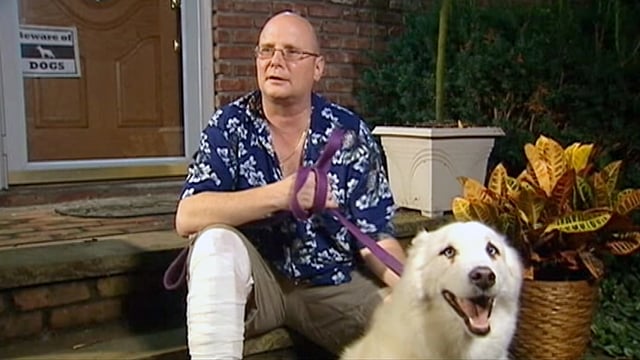 A heartbroken dog by the name of Zander was so sad over his owner's abrupt hospitalization that the dog tracked him down to the hospital which was two miles away.
Zander, a 7-year-old husky, was able to find his owner John Dolan, who had checked into New York's Good Samaritan Medical Center for a skin condition. The dog not only traveled two miles, but also went under a busy parkway, by a stream and across a four-lane road, just to find his owner.
Zander cried and sulked for days when his owner, who rescued the dog five years ago and saved him from starvation, went into the hospital.
One day, while Dolan lay in his hospital bed, an employee came to him and said the dog was outside the building. "It's not nonsense that he was at the hospital," Dolan told ABC News. "He was moping around for the days I was already at the hospital, sitting in my seat and rolled up and depressed. My wife said he had water in his eyes and looked like he was really sad."
The couple said they have no idea how Zander found Dolan since he's never been to the hospital or surrounding area before.
Signed, Isidori Mtabo