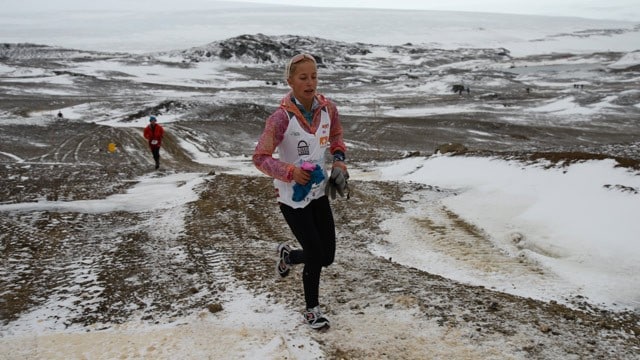 Winter Vinecki, A triathlete who runs marathons across the globe to honor her cancer victim father, has become the youngest person to ever complete a marathon in Antarctica – at the tender age of 14.
Vinecki, who lives in Michigan with her family, braved temperatures below zero during the race to finish 11th overall in the Antarctica Marathon and was the third female to finish with a time of 4 hours 49 minutes. She is now on course to become the youngest person ever to finish a marathon on every continent on Earth.
She ran the marathon in March in memory of dad Michael who died of prostate cancer in 2008, surrounded by his family. "I got this world record not for me, but in memory of my dad and the one in six men affected by prostate cancer. It was one ice-covered hill after another," Vinecki said. "But I found myself to be one of the few people who did not fall during the entire race."

"I'll do everything I can to put an end to prostate cancer and help find a cure, so other families don't have to endure the hardships that I faced." Kudos to you Winter Vinecki.

I.M.