When running an office, you'll need to utilize most of the space around it. The open space of the rooftop provides an opportunity for additional features, such as a rooftop deck, that will benefit the people of the building. Read on to learn the benefits of adding a rooftop deck to your office and creating a better space with a wonderful view.
Provides a Space To Relax
Going outside for a few minutes will benefit workers greatly and give them a quality break. The roof deck will be a convenient place for people to take a break and either sit or stand as they look at the distant buildings and the wide-open sky. On sunny days, workers will feel the sun's rays, giving them a rewarding serotonin boost that helps them feel pleasant and relieves stress.
Add a rooftop deck to benefit your employees and yourself. The outside space will allow people to stay close to the office while helping them get away from their desks or workstations for a quick respite before returning.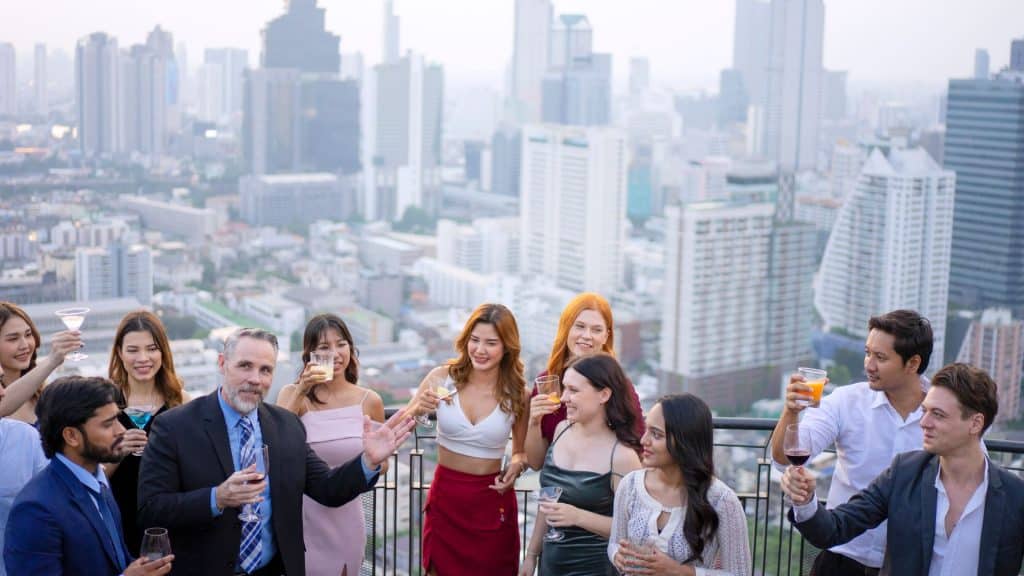 Acts as an Area for Outdoor Events
The business may have some events in the summer or spring that will take place outside. Barbecues, happy hours, or celebrations for a great quarter are enjoyable outdoor events you could have on the rooftop deck. The convenient space makes planning easier since you won't need to find and rent an area to celebrate.
Use the deck for a location familiar to employees that's easy to get to. Adding a rooftop deck to the office will give you access to a space where people can enjoy special occasions. You can celebrate your business's success.
Makes the Office Unique
The unique offices will have special architectural features that help them stand out. Your rooftop deck will make the office stand out among the other buildings in the area. Customize the rooftop deck to match the office's atmosphere with different furniture, plants, and materials for a beautiful appearance. A natural look with wood and metal will make the office stand out.
Wooden chairs, benches, and couches will create an interesting aesthetic that people will enjoy when sitting on the deck. Also, enhance the rooftop design with high-performance materials, such as metal mesh, by making a barrier around the perimeter that will keep people safe and prevent debris from the wind from landing on the roof. The rooftop deck could have various designs that will add more to the special qualities of the office building.
Rooftop decks are a great way to use the roof and make the office feel special. Add a deck to your rooftop and create a nice space for people to enjoy and see the world from up high.