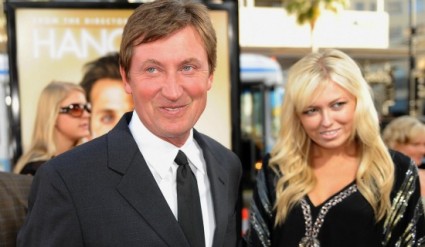 Paulina Gretzky had deleted her twitter account late last year in order to present a good image of herself and hide from any social media drama. Paulina seemed like she did not want to cause social media drama and portray herself as something she was not. Although she seemed to have good intentions with this act, she recently re-opened her account and used the Instagram photography app in order to post scandolous pictures of her in her bikini.
These photos are already talked about as being suggestive photographs of Paulina in Las Vegas with her guy friends.
To check these pictures out and judge for yourself go to: http://www.nydailynews.com/gossip/wayne-gretzky-daughter-paulina-returns-twitter-tweets-scandalous-vegas-bikini-photos-article-1.1070546
Signed, Steph
What People Are Saying On Facebook...
comments