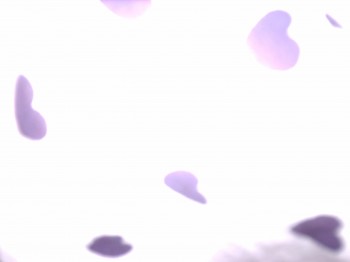 A Waukesha, Wis. 12-year-old stabbing victim has shown an inspirational and unshakeable spirit and strength since the May 31 incident. People around the world have shown their support of this brave, unidentified-middle-school student by sending her mailbags full of one of her favorite things in the world: purple hearts. Even though she was not wounded as a member of our nation's heroic military, she has been found deserving by an anonymous veteran to be recognized with the real Purple Heart.
The girl was attacked by two of her "friends" who felt the act would help them gain favor in the eyes of a completely-fictitious character known in urban legend circles as "Slender Man." Created for a contest only a few years ago, "Slender Man" stories and art have gained in popularity since, and it prompted some mainstream attention with its inclusion in story lines for various television series and literary publications.
Want to know what has always been popular? Doing good on behalf of someone in need of support and community. That is why the power of one veteran's act will transcend fiction any day.
Purple Heart for a Girl Who is All Heart
The Purple Heart, which is given to men and women who are injured or killed in action, was sent with a greeting card that included the handwritten note, "The only heart I could find; be strong!"
In an interview with the Daily News, John Scocos, the Wisconsin Secretary of Veterans Affairs, said veterans have the full right to do with their medals as they choose once they are awarded.
"American service men and women are also moms and dads, uncles and aunts – brothers and sisters," Scocos said. "It does not surprise me that a decorated veteran unselfishly gave this amazingly brave and courageous little girl something from his or her heart."
The Purple Heart gains added significance when you realize that a wound was a mere millimeter away from puncturing one of the girl's major heart arteries. Regular hospital visits, rehabilitation and additional medical procedures have become an everyday occurrence for her, but encouragement like the Purple Heart keeps her pressing forward. She is now home and working daily to gain physical and mental strength.
Morgan Geyser and Anissa Weier allegedly convinced the unidentified victim to enter the woods with them after a slumber party with the intention of murdering the girl. The victim found the strength to crawl away from the spot she was stabbed and called out, "Help me, I've been stabbed," to a bicyclist. The two "friends" have been charged with first-degree attempted murder as adults. Geyser and Weier are being held in a juvenile detention center on a $500,000 bond.
We offer a HUGE thank you to the man or woman who sacrificed so much to receive the Purple Heart. But we are in awe and doubly grateful for the veteran's willingness to do good in the face of such an unspeakable act.