Football fans are you ready for January 2nd, 2012 yet?
Well if you aren't ready, maybe it is because you don't know hwat you are waiting for…  The 2012 Rose Bowl game
This game is going to be an epic battle between the Oregon Ducks and the Wisconsin Badgers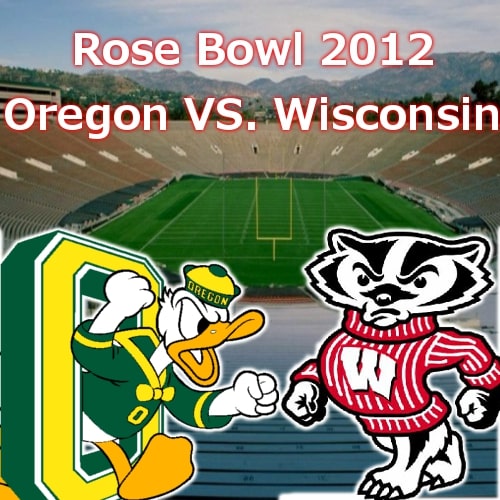 When:  The Game Will Take Place on January 2nd, 2012
Where:  The Game Will Take Place at the Rose Bowl in Pasadena, California.
Where To Watch on TV:  The Game Will be Broadcast on Both ESPN and ESPN3
For those who are unfamiliar with the Rose Bowl completely and everything up to this point is useless to you then check out what SBNation had to say when describing the Rose Bowl:
The Rose Bowl is played annually in Pasadena, California in the stadium for which the game gets it's namesake.  The game is commonly referred to as "The Granddaddy Of Them All," first being played in 1902. Since 1945, the Rose Bowl has been the highest attended bowl game. It's part of the "Tournament of Roses" New Year's day celebration, which includes the historic Tournament of Roses Parade. – SBNation.com
This is definately going to be a great game and I personally cannot wait until January 2nd.  Save it in your calendars!
Make sure you leave your thoughts and predictions of the 2012 Rose Bowl Game below in the comments section:
Be Sure To Check GlobalGoodGroup out on Twitter and Facebook Too.
Signed, Rick Jeffries