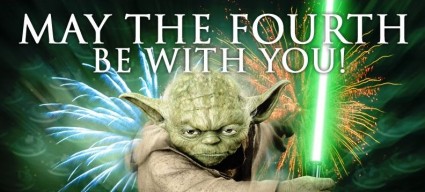 May 4th is a day of celebration around the world for all of those hardcore Star Wars fans out there! "May the 4th be with you!" is the quote I am sure you have been hearing and seeing around the Internet and public hangouts today! This day was made simply for the enjoyment of the epic Star Wars series.
Have you watched a Star Wars movie recently? Mark tonight as a "Movie Night" in your calendar and sit down with your loved ones and enjoy this entertaining and moving tale! Star Wars is an excellent example for children to teach them how to overcome bullying and make a difference in the world! I know what I am doing tonight…watching Star Wars!
Signed, Steph
What People Are Saying On Facebook...
comments