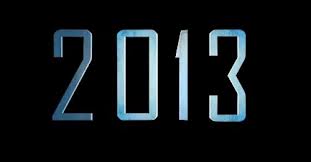 Holiday: the very word fills us with hope, expectation and excitement, so choosing the right one can be something of a minefield.
We all work hard for our money and so when it comes to investing it in time away, many of us are understandably somewhat reluctant to part with our cash.
Once content with a fortnight on an anonymous foreign beach, many of us now want something more from our time away than just baking on a sun-lounger in an anonymous, faceless resort.
Holidays should be all about experiencing something different; immersing ourselves in different cultures, trying out new activities, sampling other cuisines or just enjoying a new way of life. So it's important to find a holiday that fits the bill.
A cheap week in Spain may not stretch the purse strings but it also won't stretch your imagination, and your memories may start to fade faster than your tan.
If you're looking for inspiration for your next break, websites such as Top Travel Blogs can help to point you in the right direction. They are full of personal experiences, top travel tips and holiday ideas.
Reading fellow travellers' first-hand accounts of a destination may help you to decide if somewhere is the right place for you. It can also help to transport you mentally to a chosen location even before you open a travel brochure or check out a website.
Firstly, it's important to decide what you want from your time away – complete relaxation, sightseeing, adventure, or a mixture of the three.
Those in search of rest and relaxation should look towards the Indian Ocean to the tropical paradise of the Seychelles. Made up of 115 islands, the Seychelles offer powder soft sands, crystal clear waters and a little bit more.
For those in search of underwater exploration you'll find this idyllic island chain has more than its fair share of coral reefs and a dazzling rainbow assortment of tropical fish to feast your goggled eyes upon.
With 50% of the land mass being dedicated conservation areas with two UNESCO World Heritage Sites, this archipelago is home to some rare and beautiful flora and fauna including the Coco de Mer, the largest seed in the world, the paradise fly catcher, and the jellyfish tree.
If you're more into culture than beaches then there are plenty of destinations that fit the bill. China is one such place and a trip to Beijing is a once in a lifetime experience.
From climbing up The Great Wall to standing on Tiananmen Square, a stay in Beijing is an experience like no other. Other highlights include The Forbidden City, Summer Palace and if you have time a trip out of the city to see the Terracotta Warriors.
Or for those searching for a combination of relaxation, sightseeing and adventure, there is the option of twin-centre holidays. Destinations in East Africa are perfect for this. What better way to experience the travel holy grail than by enjoying a safari followed by a beach break?
Start your trip with an adventure packed safari to Kenya where you'll have the opportunity to track 'the big five' (lion, leopard, buffalo, rhino and elephant) before heading to Mombasa to enjoy the golden sandy beaches and coral lined shores.
However you choose to spend your holiday, make sure you do your research first to avoid disappointment. Holidays are an investment, and should be an event that you will remember for many years to come.
Time away is important, especially with the increasingly hectic pace of our modern lives, so make sure you invest in a break that will invigorate the mind, body and spirit.