Video Overview
Raw Beet and Grapefruit Salad
This is a delicious and refreshing salad with a spark of citrus to vitalize your day. The beet is a highly nutritious root vegetable, high in antioxidants and great for your cardiovascular health. Combine that with the wonders of grapefruit and avocado to make a truly colorful, exciting and enticing appetizer or entrée.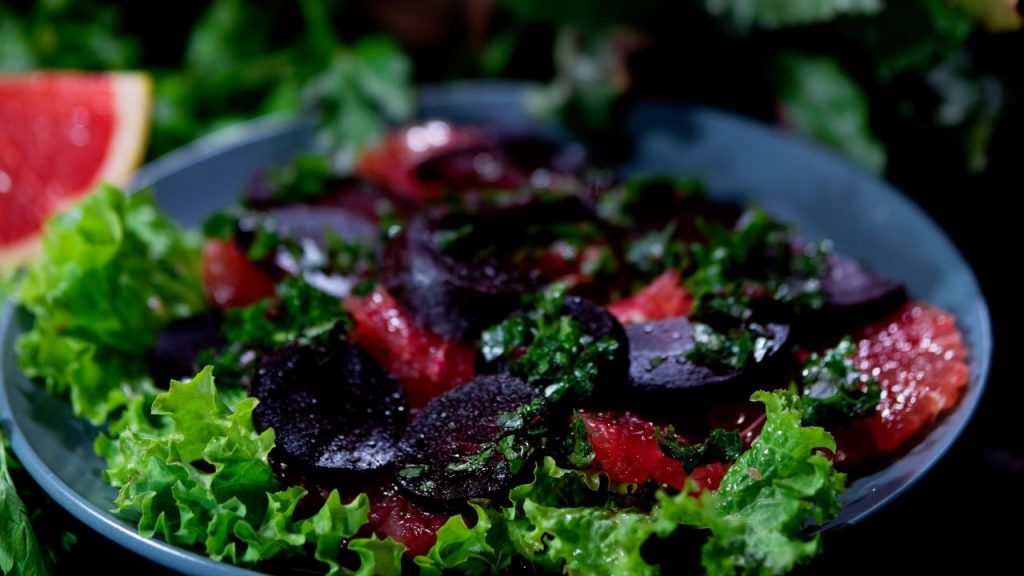 Serves one person
1 large or 2 medium-sized beets
½ large red or pink grapefruit peeled and pulp removed
1 lime (juiced or squeezed)
½ lemon (juiced or squeezed)
4 mint leaves (stems removed)
4 slices of avocado
Add salt to taste
Grate the beets onto the center of the plate. If you wish to keep your hands beet-stain free, you can always use a food processor instead of a grater.
After removing the white pith, elegantly place the grapefruit slices over the mound of shredded beets.
Add slices of avocado between the grapefruit slices.
Slice and dice the mint and sprinkle on top.
Squeeze one lime and one-half lemon over the whole thing, add some salt and enjoy!
Cucumber and Broccoli Tabouli
Tabouli is another great dish you can prepare in little time without any fire or propane heat. Traditionally an Arabic salad, this dish can be extremely healthy and extremely tasty even without using your stove! If you want to go a step further, you can forego all electrical kitchen tools and do all the chopping and blending by hand. Delicious on its own, or served with another complimentary dish, this Tabouli is sure to please your body and your taste buds.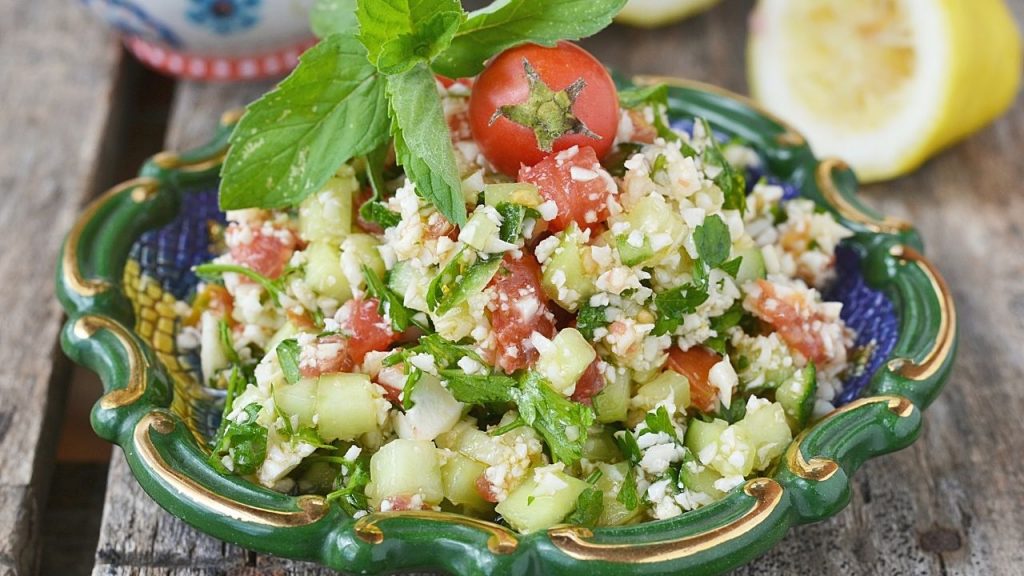 Serves One or Two
1 large head of broccoli with stems finely chopped
2 cucumbers de-seeded and finely cubed
3 cups parsley, finely chopped
2 cups tomatoes de-seeded and finely chopped
3 lemons (juiced or squeezed)
4 tablespoons olive oil
6 mint leaves
1 teaspoon oregano
1½ teaspoons salt (Himalayan or Celtic salt preferred)
2 teaspoons fresh ground black pepper
Remove the rough base from the head of broccoli and finely chop the remaining stems and florets. If you have a food processor, you can finely chop the broccoli using the "S" blade.
Place the broccoli in a large bowl with the cubed cucumbers and parsley.
In a separate bowl or blender combine or process the olive oil, mint, salt, pepper and lemon juice until it reaches a smooth consistency.
Pour half of this dressing over the parsley, cucumber and broccoli mixture and stir thoroughly. Now, let the bowl marinate for 30 minutes.
Add the chopped tomatoes and oregano to the marinated mixture. Pour the remainder of the dressing over the whole thing, toss the tabouli salad and it's ready to enjoy!
Mashed Pine Nut and Cauliflower Taters
This recipe is a very simple and fast way to make a healthy substitute for mashed potatoes. No cooking or fire is required.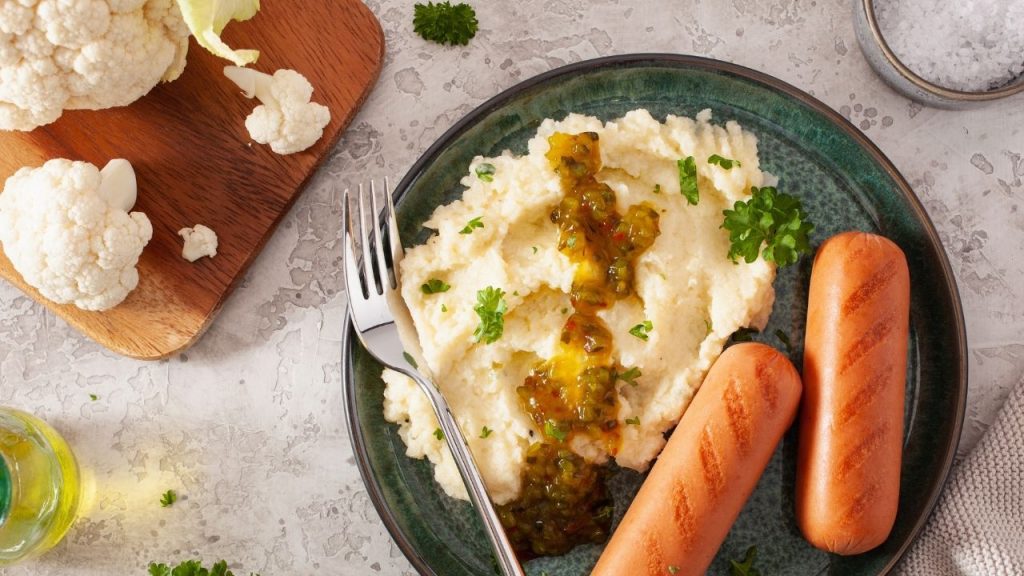 Serves Two People
1 cup chopped cauliflower
1 cup pine nuts, preferably unsoaked
1 cup macadamia nuts, preferably unsoaked
3 cloves of minced garlic
2 tablespoons Italian seasoning
3 tablespoons olive oil
Add salt and ground pepper to taste
Combine all the ingredients above into a food processor using the "S" blade. Blend the ingredients until they reach a smooth consistency. If the going gets rough, feel free to add a little bit of water to smooth everything out. Now you can enjoy your cauliflower mashed taters without cooking anything or eating a single baked potato!