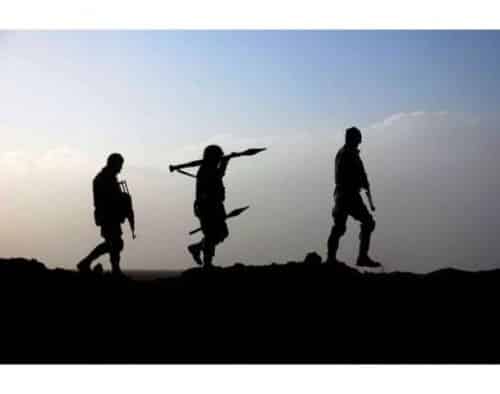 Sgt Calvin Gibbs, a member of the 5th Stryker Brigade, has been convicted by a US military court of three counts of premeditated murder in Afghanistan. Gibbs was reportedly the leader of a rogue "Kill Team" that stalked and killed innocent civilians and dropped weapons by the bodies to make them appear to be soldiers. Initially the Army was investigating the 5th Stryker Brigade because of their wild behavior, which included smoking hash, photographing Afghan remains and beating a soldier who reported the drug use.
Specialist Adam Winfield was the first person to blow the whistle on the "Kill Team" when he told his parents about the first innocent civilian that was killed. Although Winfield's father called to report the information to a sergeant at the American base where the brigade was based, nothing seemed to change and the killing continued. Winfield testified against his former sergeant, as did Spc Jeremy Morlock, who testified that Gibbs used grenades to kill two of his victims, and placed an AK-47 near another victim to make it appear he had been armed.
Morlock is serving 24 years for his role in the kill team and Winfield pleaded guilty to involuntary manslaughter in the last killing, and received a reduced sentence. Gibbs did take to the stand during the seven-day court martial, and said he kept the fingers of the dead Afghans because he was "disassociated" during combat and said it was "like keeping the antlers off a deer you'd shoot". Gibbs received the life sentence for the killing of three men, but could be paroled within nine years.