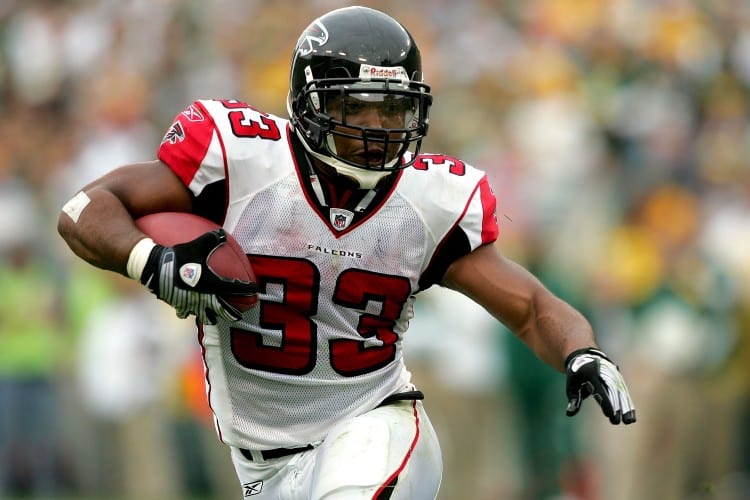 Running back Michael Turner is more than likely going to be released by the Atlanta Falcons due to his decline in production and him getting older. The Falcons will have to pay Turner $6.9 million next season if he remains on the team.
The 31 year old Turner has a pretty good 2012 season, rushing for 800 yards and scoring 10 touchdowns to help the Falcons get to the Championship Game. It marked the fifth straight season in which he reached double figures in TDs. Turner shared carries in the 2012 season with Jacquizz Rodgers, who got 502 snaps to Michael's 503. So they each got to run the ball 50 percent of the time.
Turner has been on the Falcons team for the past five seasons, and before that, he was a backup for LT in San Diego for the previous four years, making it to the pro-bowl game twice. He has rushed for 7,338 yards and 66 TDs in 134 career games.
I.M.