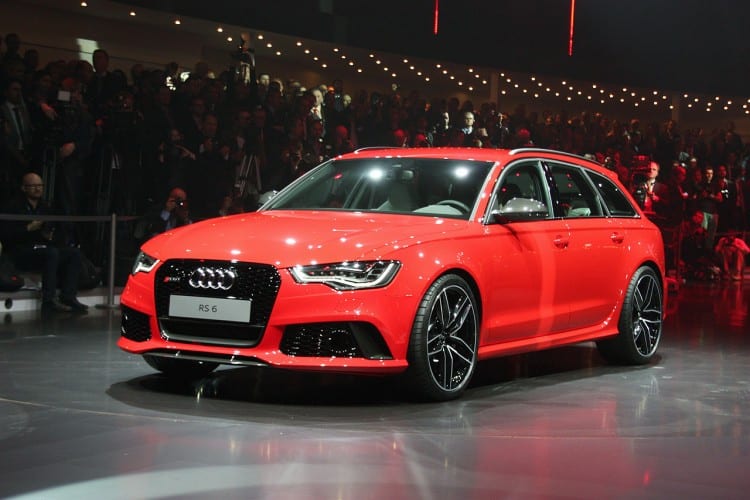 Excuse my french, but holy s**t that's a gorgeous car! Despite the fact that Audi released details about it's new 2013 RS6 way back in December, the car still looks as good as when it was first leaked all over the internet. Audi stuffs a big engine into a wagon that will help you get the kids to soccer faster than you can say "Quattro."
The 2013 Audi RS6 Avant comes with a twin-turbocharged 4.0-liter V8, pushing out 560 horsepower and 516 pound-feet of torque. Audi pairs all that power to an eight-speed automatic transmission that propels the all-wheel-drive wagon to 60 miles per hour in just 3.9 seconds, on its way to a top speed of 155 mph. Selecting the Dynamic package ups that v-max to 174 mph, and selecting the Dynamic Plus pack increases that even further to 190 mph. Yikes.
The RS6 Avant comes fitted with gaping air intakes, 21-inch wheels, sport exhaust and carbon fiber ceramic brakes. Together with dynamic ride control, an adaptive air suspension and torque-vectoring Quattro all-wheel drive, this grocery getter will get you where you need to be fast, and in complete comfort. Too bad Audi won't bring it stateside.
I.M.