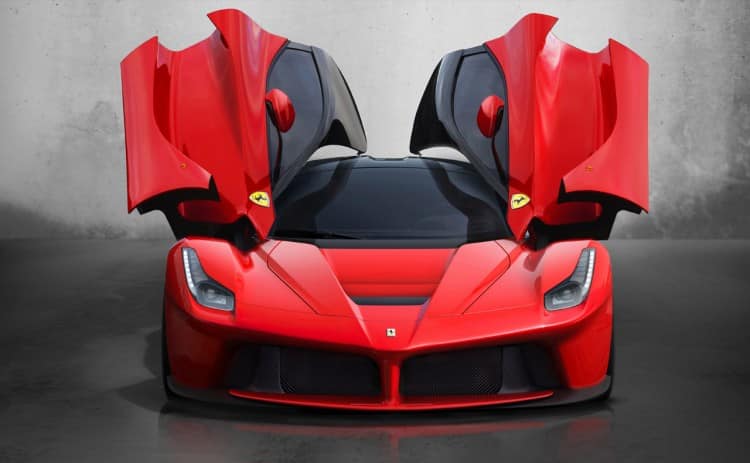 After a long wait, lot of rumors, and several teasers, the successor to the Ferrari Enzo was officially introduced at the 2013 Geneva Motor show. The Ferrari LaFerrari is the all new car model that the Italian automaker calls the "maximum expression" of what defines their brand.
The all new Ferrari LaFerrari comes with a monster 6.3-liter V12 engine that pushes out 789 horses paired with a 160-hp electric motor. Combined, these two powerplants are good for 949 horses with 663 pound-feet of torque, and a 0-62 time that comes in under three seconds. Not impressed yet? Keep the pedal pushed firmly against the metal and the car will do 124 mph in seven seconds on the way to a 205 mph top speed.
Ferrari engineers used four different types of hand-made carbon fiber to create a chassis that's both stronger and lighter than ever used by the company before. With a 41/59 weight distribution, carbon-ceramic brakes and ultra-light calipers, the LaFerrari is truly in a league of it's own when it comes to hyper cars.
I.M.