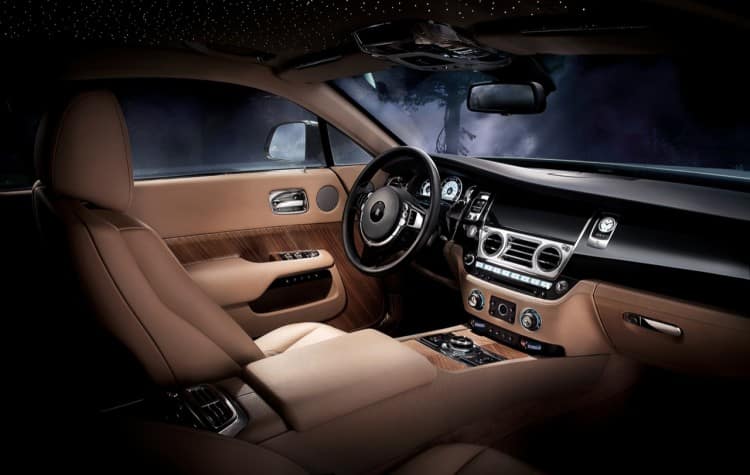 Rolls-Royce is looking to chip away at Bentley's dominance in the two door premium coupe market with the all new Wraith,  a GT coupe version of the Ghost sedan introduced at the 2013 Geneva Motor Show. Although the Wraith was created to compete against the Bentley Continental GT Coupe, it comes in at a much higher price than it's counterpart.
The all new Rolls-Royce Wraith will have a starting price of €245,000, which is $100k USD more than the starting price of the GT Speed coupe, Bentley's most expensive continental. For that much money you get a 624-bhp V12 engine cranking out 590 pound-feet of torque. The Wraith will push from 0 to 60 miles per hour in a mere 4.4 seconds, with a 8-speed ZF automatic transmission able to perform lighting fast shifts using a new Satellite Aided Transmission technology that works with GPS to pre-select the right gear for not only the road you're on, but the road you'll be coming up on ahead. Wow.
The Wraith will also have an abundance of technology that will allow you to control the car using voice commands, or as Rolls-Royce likes to call it, 'on-board valet.' Typical of the brand, the Wraith will have ew Canadel Panellng wood trim, Starlight Headliner fiber optic headliner, and a whole herd of cows in each car. This car would be right at home in any rap video.
I.M.