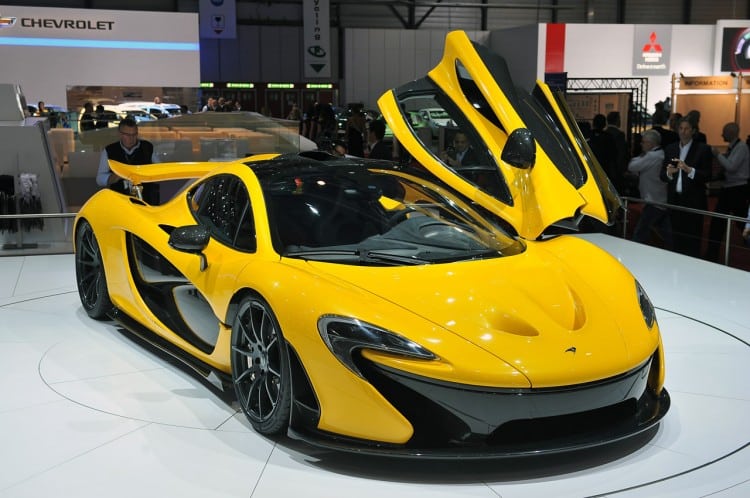 McLaren's all new P1 has been making the rounds and dropping jaws everywhere it's goes, and now we get to see it at the 2013 Geneva Motor Show with a show stopping yellow exterior. First, take a second and just look at that thing. It looks like a shark on dry land.
The all new McLaren P1 comes with a unique engine that combines a twin-turbo 3.8-liter V8 and an electric motor to push out a total of 903 horsepower with 663 pound-feet of torque. All that horsepower means it will take "less than three seconds" to take this spaceship from 0 to 62. Keep your foot firmly planted and you'll hit 124 mph in "under seven seconds."
The most eye popping stat is that it will take "no more than 17 seconds" for the McLaren P1 to hit 186 mph, which is 11 seconds faster than the original time set by the infamous McLaren F1. How much will you have to shell out to have all this power parked in the garage? Only $1.15 million. Better start saving up.
I.M.