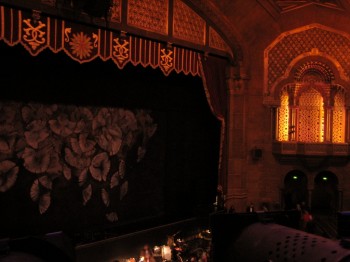 Small and medium-sized businesses often have mixed results when it comes to social media.  However, that reflects many entrepreneurs' misunderstanding of what a social networking site is and what it should be used for.
As a platform, most businesses owners see social sites only as a marketing channel in which they promote their latest products or services.  That's a very limited use of new media.
A company conveying an average or mediocre product to the marketplace can expect lukewarm responses at best.  Social media enables anyone – business owner, amateur singer, professional poker player – to be an online publisher to a targeted audience that shares their passion.
Moreover, social networking sites are a tool for connecting and engaging at a human level.  It's not meant to be an automated posting process where message blasts result in large quantities of orders.
This is where businesses can inspire and move people.  This is where they can make their noble mission statements shine.  This is where they can show how their products or services are making a lasting difference in the world.  Communication over social media doesn't have to be formal.  That's for press releases and (sometimes) official blogs.
A giant technology company can convey to its fans photo slideshows of its employees having a Christmas party.  Thus, the business can show its customers that employees who create their products and take orders on the phone are also humans who share similar aspirations at a fundamental level.
Since its founding in 2003, One Source Talent (OST) has grown into one of the most popular talent agencies in the United States.  OST, which is based in Detroit, operates in major markets including Miami, Atlanta, Chicago, Dallas, Denver, Houston, Washington D.C., Detroit (headquarters), Los Angeles, and New York.
Over the past decade, the company has leveraged technology and social media to provide talent and advisory services in the fashion and acting communities. One Source Talent maintains an interactive database of models, actors and clients looking to fulfill creative requests and needs.
Its Facebook page has over 112,000 fans which create a positive snowball effect for any aspiring actor or actress trying to land a shot in Hollywood.  Internet marketers call this phenomenon "social proof".  One prospect sees a company's popularity with a similar audience and decides to join the bandwagon.
Afterall, 112,000 individuals can't be wrong.
According to a recent study, 34 percent of business owners say they have no desire to use social media in the future.  However, they're missing an important opportunity to connect with people and tell them what makes their businesses unique, differentiated, and special.
Through social sites, businesses can let prospects know why they care about their customers.
Social media is probably one of the best things that's ever happened to a talent or sports agency. It enables these firms to convey to aspiring amateurs (such as football players and singers) how they can help them realize their lifelong dreams.
And that's what social media is about: fun, informal, and aspirational.